Granite Crusher Is Required Equipment for Granite Breaking
Date: Ju 28,2013
Granite is not easy to be weathered, its beautiful appearance and color can keep more than a century; it is widely used in the construction of road, railway, high level buildings, housing construction and other fields. Currently, granite sand gradually occupies a very important place in the development of construction industry in China, seek targeted granite crusher to make sand has also become a demand of the times.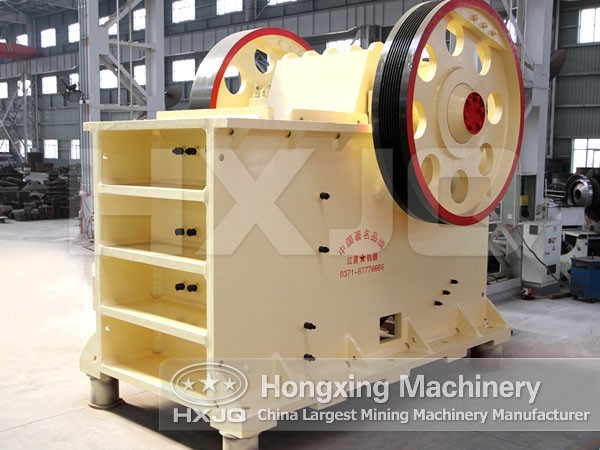 To meet infrastructure construction demand on gravel sand, mining machinery enterprises lanch different varieties of hard rock crushing machines for choice; advanced hard rock crushing machines currently include granite crusher, impact rotary crusher, multi-cylinder hydraulic cone crusher. In the configuration of sand production line, Henan Hongxing is with more than 10 years of experience, favored and praised by the majority of users.
When configure the granite sand production line, we should first select suitable granite crusher according to features of materials; we all know that granite is a hard rock, in order to process it into stone of construction specifications, cone crusher is appreciate.
Granite crusher produced by Hongxing company is new type mineral impact crusher absorbing the world's advanced technology and combining the world's most stable and most advanced stone impactor, with characteristics of high output, low energy consumption. Under the same diameter of crushing wall,the granite crusher has longer crushing stroke and larger reduction ratio.
Henan Hongxing machinery company develops new hard rock crushing machine to meet the different needs of the market, which brings big profits to our investors and be welcomed by investors.