Tip:
If you would like more information about this product, or consult our product quotation, you can leave us a message at the bottom of the page( or click send inquiry directly to the bottom). We will get in touch with you within one business day, your message content will be strictly confidential.
Brief Introduction to Vibrating Feeder
Vibrating feeder can send massive and granular materials from storage bin to feeding device evenly, regularly and continuously, at the same time, realize coarse sieving of materials, so vibratory feeder is widely used in crushing or screening production line in metallurgy, coal mine, mineral dressing, building materials, chemical, abrasive material and other industries.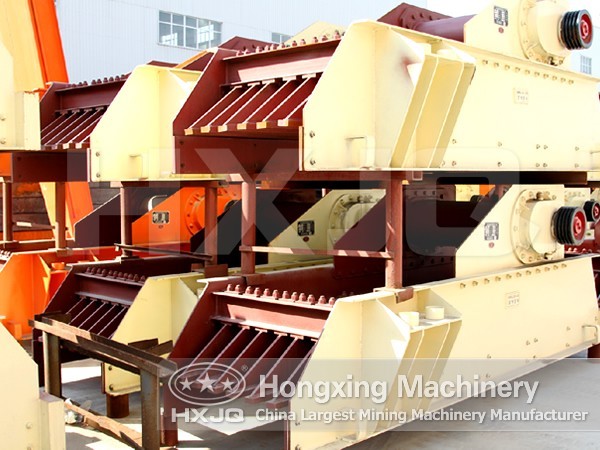 Vibrating Grizzly Feeder
A vibrating grizzly feeder is a device that uses vibration to "feed" material to a process or machine. Vibrating grizzly feeders use both vibration and gravity to move material. Gravity is used to determine the direction, either down, or down and to a side, and then vibration is used to move the material. The material is almost always a dry material that unlike a liquid, may not move down an incline without some assistance from the vibration effect.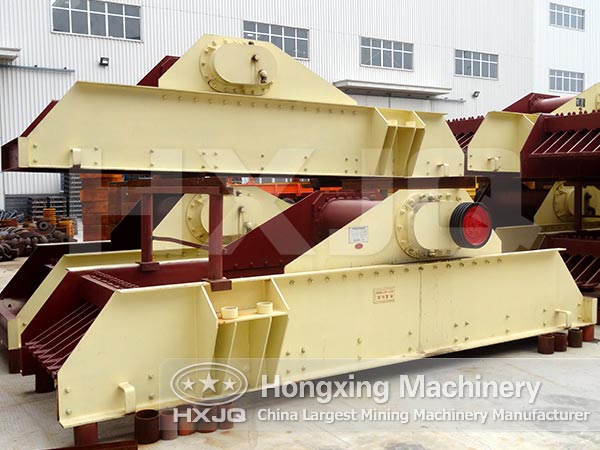 The vibrating grizzly feeder comes in many shapes and sizes but all use the same principle, which is to feed bulk material in at the top in a uncontrolled fashion and take material out at the bottom at a controlled and steady rate.
Features of Hongxing Vibratory Feeder
1. Stable vibration, reliable operation, long service life;
2. Motor is vibration source with low noise, small power consumption, good regulation performance.
3. Simple structure, reliable operation, convenient adjustment and installation, light weight, small volume and convenient maintenance;
4. Closed fuselage structure prevents dust pollution.