Tip:
If you would like more information about this product, or consult our product quotation, you can leave us a message at the bottom of the page( or click send inquiry directly to the bottom). We will get in touch with you within one business day, your message content will be strictly confidential.
Brief introduction to agitation vat
Motor of the agitaton vat drives the impeller to rotate and mix pharmaceutical and pulp adequately as well as increase chemical reaction time, so it is necessary equipment to strengthen the quality of drug reaction, and widely used in ore dressing industry for mixing a variety of pharmaceutical.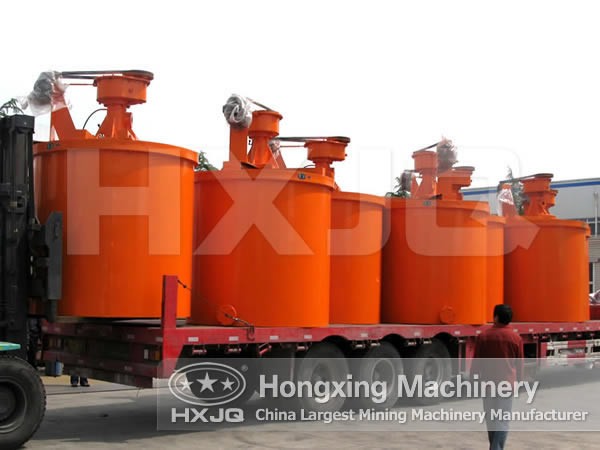 Stirring tank is suitable for various metal ores for mixing pharmaceutical and pulp adequately, and it can also be used for mixing other non-metallic minerals. Aggregate mixer is used for material with density not more than 30% (by weight) and fixture size less than 1mm.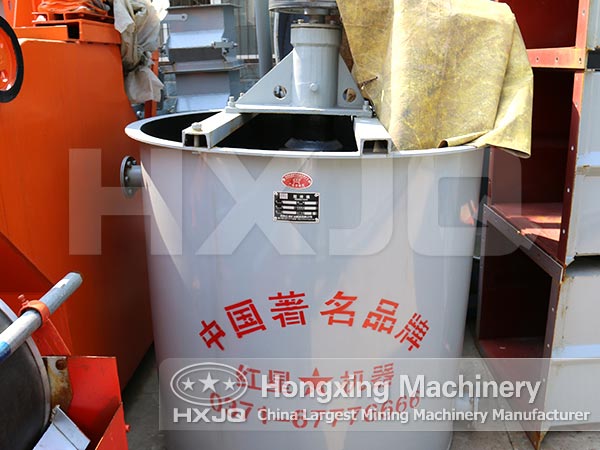 Usage of Hongxing stirring tank
Fasten the bolts on pump body before using it, rotate the pump shaft wheel to see whether it is flexible or not, and then switch on it, other steps of it is as same as that of flotation machine.
Wearing parts: impellers and stators.
Features of efficient pulp stirring tank
Large impeller diameter, high impeller speed and umbrella shaped impellers enhance mixing ability of pulp and drug; the enhancement of mixing capacity also strengthens circulation capacity of pulp and drug; in addition, a diversion body is set in chute, which makes large negative pressure be narrowed within a limited space, accelerates the pumping capacity and enhancing circulation capacity of medicine and mineral ore.