Tip:
If you would like more information about this product, or consult our product quotation, you can leave us a message at the bottom of the page( or click send inquiry directly to the bottom). We will get in touch with you within one business day, your message content will be strictly confidential.
Brief introduction about rotary kiln
Rotary kiln, also called cement rotary kiln and lime rotary kiln, belongs to the class of building material equipment. It can be divided into cement rotary kiln, calcinating rotary kiln and circumgyrate kiln according to different processing materials. Rotary kiln equipment is mainly used for calcining cement clinker, with dry process production and wet process production two kinds.
Calcinating rotary kiln is mainly used to roast lean iron ore magnetization, chromium and nickel iron for metallurgical industry, to calcining alumina bauxite ore for refractory plant, to calcine clinker and aluminum hydroxide for aluminum manufacturer, to roast chromium ore mineral powder for chemical plants, etc.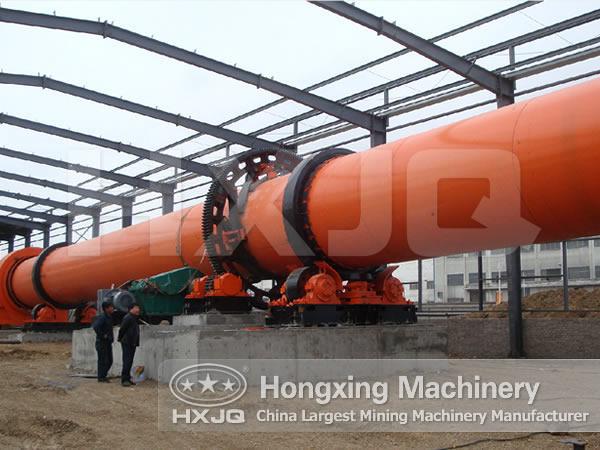 Circumgyrate kiln is used to roast active lime and calcined dolomite for roasting plant and ferroalloy plant.
The calcination technology of rotary kiln has low energy consumption, stable performance and high yield; after going through processes of dehydration, decarburization, whitening, etc., its product can be used in papermaking industry, coating industry, etc.