Brief Introduction to Symons Cone Crusher
A Symons cone crusher is applied to crush a variety of mid-hard and above mid-hard ores and rocks, which is generally used as a secondary crusher in a crushing circuit. Symons cone crushers are designated in size either by the gape and mantle diameter or by the size of the receiving opening.
Symons cone crushers can be used for primary or secondary crushing, which are used extensively throughout the aggregate and mineral processing industry.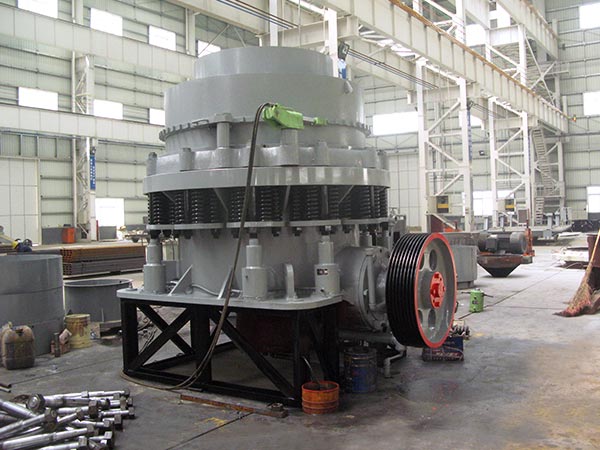 Symons cone crusher lifts or drops dynamic cone through each single hydraulic cylinder to realize a variety of functions such as overload protection and cleaning chamber.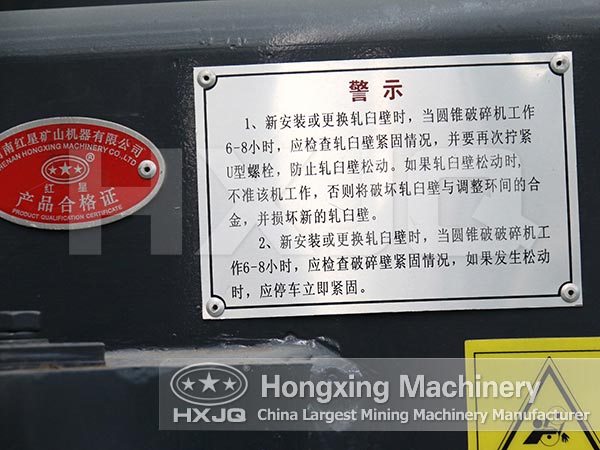 Configured with electronic intelligent throat control system, hydraulic cone crusher realizes process control and operation optimization. It has been widely used for the crushing of medium or above medium hardness ores and rocks in metallurgical industry, building materials industry, road construction, chemical and silicate industries.
| | |
| --- | --- |
| | |
| Symons cone crusher | Hydraulic cone crusher |
Product Advantages of Symons Cone Crusher
1. High reliability, good stability
2. Convenient maintenance, easy operation
3. Low operation costs, wide application range
4. Laminating crushing makes good discharging grain shape
5. Cost effective
6. Long life
Working Principle of Hongxing Symons Cone Crusher
In the working process of Symons cone crusher, motor drives rotation of eccentric bushing through pulley or coupling; transmission shaft swings forced by eccentric shaft sleeve, which makes the surface of breaking wall sometimes near and sometimes leave the surface of rolling mortar wall, so that the materials are continuously impacted, extruded and bent in a ring crushing cavity.
Cone Crusher Manufacturer
Henan Hongxing Mining Machinery Co., Ltd. is one professional cone crusher manufacturer and supplier in China, our cone crusher can be divided into four types: compound cone crusher, spring cone crusher, hydraulic cone crusher and Symons cone crusher. They all have reasonale price, simple structure, reliable operation, convenient maintenance, etc. Welcome to get in touch with us!