Tip:
If you would like more information about this product, or consult our product quotation, you can leave us a message at the bottom of the page( or click send inquiry directly to the bottom). We will get in touch with you within one business day, your message content will be strictly confidential.
Brief Introduction to Lime Rotary Kiln
Lime kiln, also known as lime rotary kiln or lime pit, belongs to rotary kiln; it is main equipment to calcine active lime, composed of cylinder body, support device, bearing device with hydraulic gear wheel, transmission device, lubrication device and sealing device, with simple structure, reliable operation and convenient automatic control.
Performance Characteristics of Horizontal Lime Kiln
The horizontal kiln has advanced structure; it adopts reliable combined-type scales seal on both ends of the machine, so that the air leakage coefficient is less than 10%; kiln lining uses composite refractory, reducing radiation heat loss; in addition, horizontal lime kiln makes full use of waste heat, which can preheat secondary air into the kiln to 700 ℃ or above, saving energy greatly.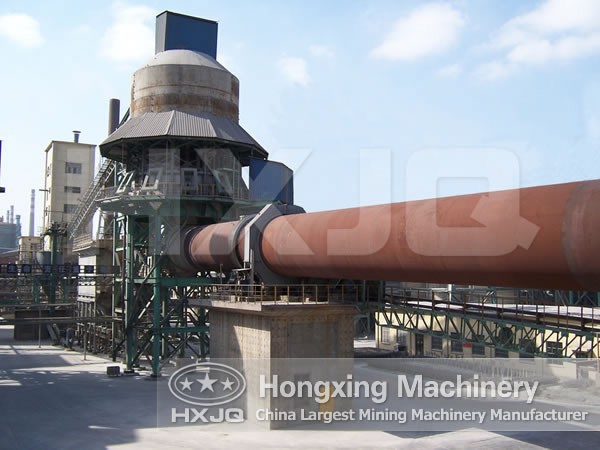 Working Principle of Limestone Rotary Kiln
Pulverized coal produces heat in the furnace, then the heat is conducted to materials through gas or radiation; at the same time, kiln body keeps turning according to the design of slope and speed, and raw materials also periodically roll forward in the stove so that they can be sent to discharging end from feeding end.
Hongxing company is always committed to the improvement of limestone rotary kiln. We will try our best to make progress in the performance of lime rotary kiln!