Tip:
If you would like more information about this product, or consult our product quotation, you can leave us a message at the bottom of the page( or click send inquiry directly to the bottom). We will get in touch with you within one business day, your message content will be strictly confidential.
Application of Hongxing Hammer Crusher
Hammer crusher is used for crushing all kinds of medium-hardness and weak-abrasiveness materials whose compressive strength less than 100 Mpa and water content less than 15%, such as coal, salt, chalk, plaster, brick, limestone, etc. In addition, the hammer breaker not only can be used in crushing production line and sand making production line, also can be used in mineral processing production line.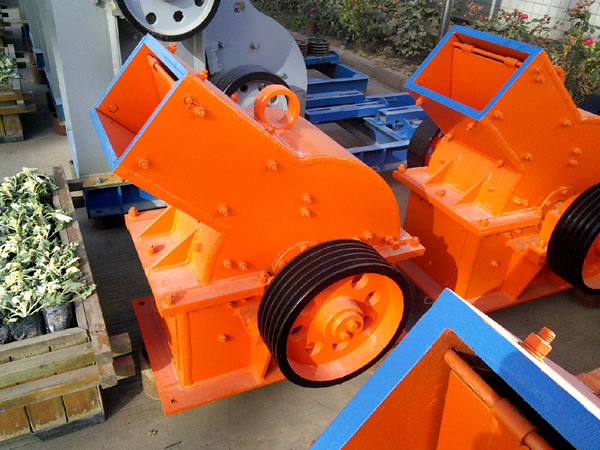 Working principle of Hongxing Hammer Crusher
Motor drives rotor to rotate at high speed in the crushing cavity.
Materials are fed into the machine from feeding port and crushed by the impacting, shearing, grinding of hammer with high-speed movement.
A sieve plate is equipped at the bottom of rotor; materials smaller than screen hole size are discharged through the sieve plate, and those greater than screen hole size are intercepted on the sieve plate for being impacted and grinded by hammer, and finally discharged outside through the sieve plate.
Classification of Hammer Crusher Machine
Hammer crusher machine can be classified into single rotor (single shaft) type and double rotor twin-shaft type, while, single rotor also can be divided into irreversible type and reversible type.
According to hammer rows, it can be divided into single-row type and multiple-row type.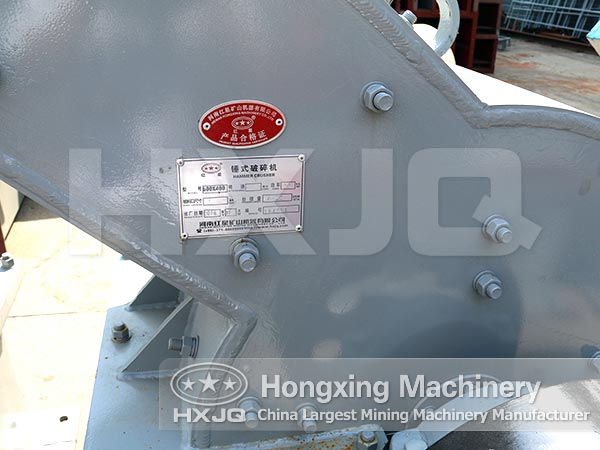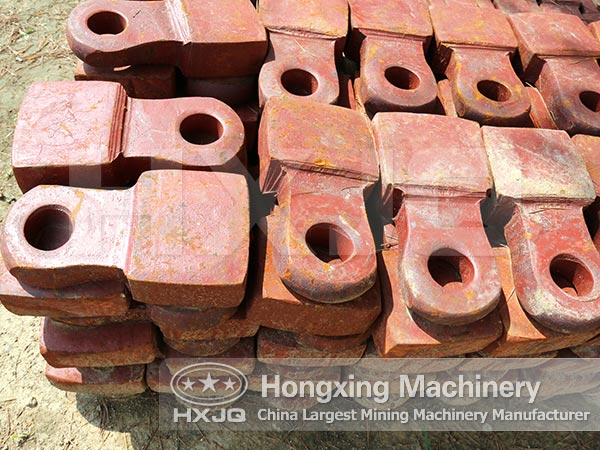 Structure of Hammering Machine
Hammering machine is composed of housing, rotor, hammerhead, back plate, screen plate, etc.
Features of Hongxing Hammer Mill Crusher
1. The hammer head adopts new technology, abrasion-resistance and impact-resistance;
2. Customers can adjust granularity discretionarily according to the customer's requirements;
3. Sealed structure solves dust pollution and leakage in crushing workshop;
4. The machine has beautiful shape, compact structure, less wearing parts and easy maintenance.