Tip:
If you would like more information about this product, or consult our product quotation, you can leave us a message at the bottom of the page( or click send inquiry directly to the bottom). We will get in touch with you within one business day, your message content will be strictly confidential.
Flotation separation process is composed of jaw crusher, ball mill, classifier, magnetic separator, flotation machine, thickener, dryer and other major equipment; it also can be equipped with mining feeder and elevator bucket to constitute a complete beneficiation production line.
Advantages of flotation separation process
This production line has high efficiency, low energy, high capacity, reasonable cost, etc.
Specific production process of flotation separation process
Mining ores are preliminarily broken by jaw crusher, then sent into ball mill via elevator and feeder evenly for grinding after being broken to reasonable fineness.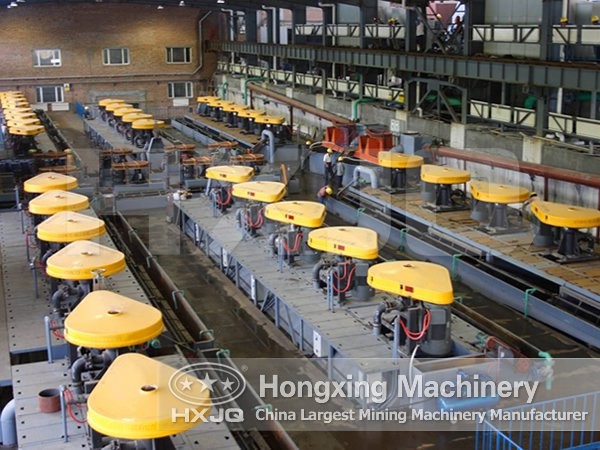 After grinding by ball mill, ore fines enter into the next process: classification. Classifier washes and classifies the mineral mixture according to the principle that different solid particles have precipitation rates in the liquid because of different proportions.
After cleaning and grading, mineral mixture is sent into magnetic separation machine to separate magnetic materials by magnetic force and mechanical force due to that magnetization coefficients of various mineral ores are different.
Mineral particles separated preliminarily by magnetic separator separation are fed into the flotation machine which can separate minerals and other substances if add different drugs according to different mineral properties.
The separated minerals contains a lot of water, then we can make use of thickener for preliminary enrichment and use dryer for drying, so that we can get dry minerals.