Tip:
If you would like more information about this product, or consult our product quotation, you can leave us a message at the bottom of the page( or click send inquiry directly to the bottom). We will get in touch with you within one business day, your message content will be strictly confidential.
Jaw crusher, because of simple and strong structure, reliable operation, easy maintenance and low cost, is widely used in metallurgy, chemical industry, building materials, electric power, transportation and other industries to crush all kinds of ores and rocks with compressive strength between 147 ~ 320 Mpa.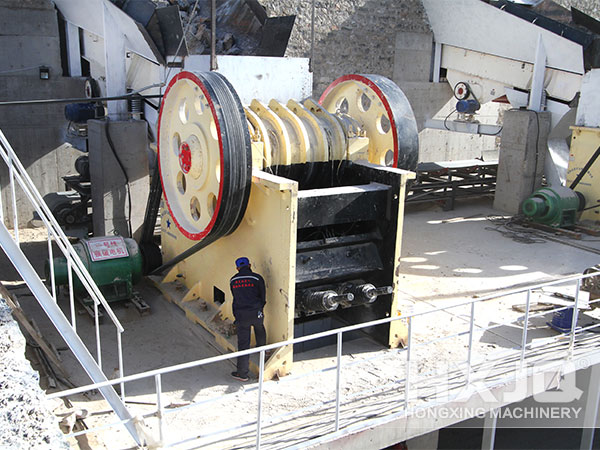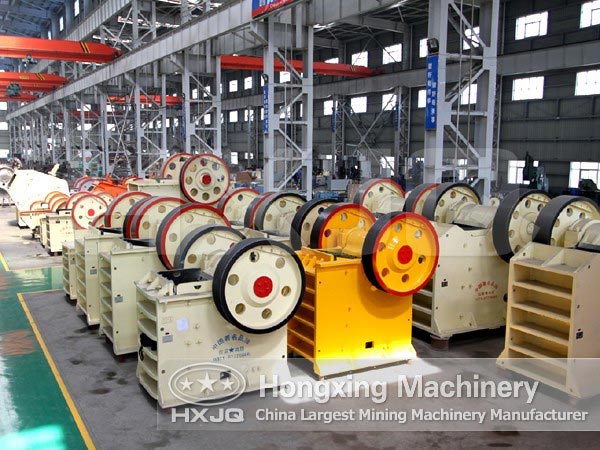 Performance characteristics of Hongxing jaw crusher machine:
1. Jaw crusher machine adopts world-class manufacturing technology and be made of top materials.
2. Advanced dynamic jaw assembly makes jaw crusher durable; moving jaw assembly adopts high quality steel structure and drives through two large cast steel wheels; in addition, heavy eccentric shaft is proceed by forging stock; they make JC series jaw crusher with extraordinary reliability.
3. Bearing adopts integral cast steel structure, integral cast steel bearing can be matched completely with breaking frame, which greatly enhances the radial strength of bearing.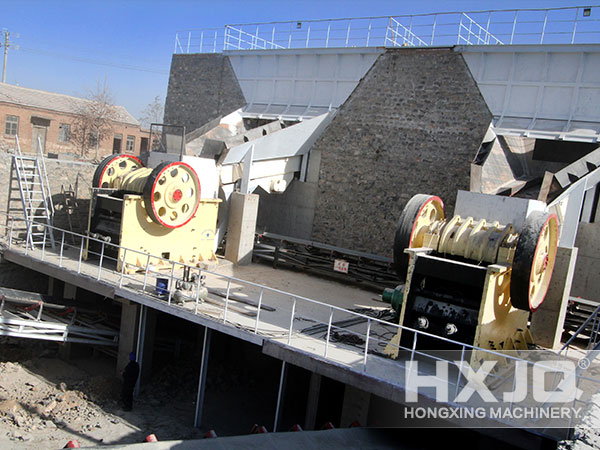 4. Finite element analysis technology makes crusher have higher intensity.
5. Crushing cavity adopts symmetric structure of V-shape, making the actual inlet width is consistent with theoretical inlet width.
6. The adjustment of discharging mouth is convenient .
7. The bearing specification is larger and bearing capacity is higher. All JC series jaw crushers adopt bigger and more durable eccentric shaft bearing compared with other crushers of same specifications, its high carrying capacity and effective labyrinth seal greatly extend the service life of bearing.
8. Jaw crushing plant adopts the latest USES tooth plate, increasing effective length of jaw and yield.
Working principle of mobile jaw crusher:
Motor drives belt and pulley to make jaw moves up and down through eccentric shaft; when dynamic jaw rises, intersection angle between bracket and dynamic jaw largens and pushes dynamic jaw plate approach to the fixed jaw plate, meanwhile, the materials are crushed so as to achieve the purpose of crushing. When dynamic jaw descends, intersection angle between bracket and dynamic jaw diminishes; under the effect of queen bolt and spring, dynamic jaw plate deviates from fixed jaw plate, then broken materials are discharged from mouth of crushing cavity.