Tip:
If you would like more information about this product, or consult our product quotation, you can leave us a message at the bottom of the page( or click send inquiry directly to the bottom). We will get in touch with you within one business day, your message content will be strictly confidential.
Working principle of spiral classifier
Spiral classifier is one kind of beneficiation equipment for mechanical grading, and it follows the principle that different solid particles with different proportion have different sedimentation speed in liquid. China spiral classifier can filter powder grinded by milling equipment, and then screws coarse materials in the feeding port of grinding machine by screw panel, finally discharges fine material through the overflow pipe.
Screw classifiers is referred as classifier. Classifier can be mainly divided into high weir single helices classifier, high weir double helices classifier, sinking single helices classifier and sinking double helices classifier.
A series of classifiers produced by Hongxing Machinery are widely used for shunting mineral sands in dressing plant by combining with ball mills to form closed circuits, or grading ore and fine mud in gravity concentrator, particle size classifying of pulp in metal beneficiation process, as well as the dehydration and other operations in washing operations. The classifier has features of simple structure, reliable operation, easy operation, etc.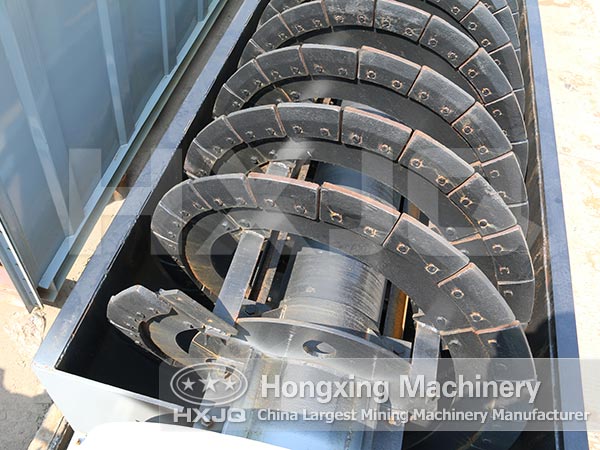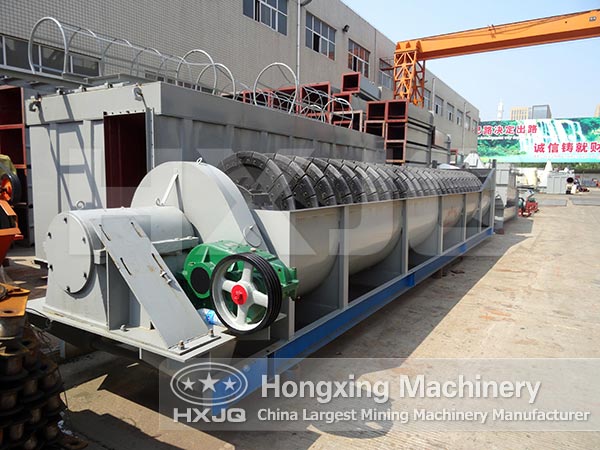 Structure of ore spiral classifier
The classifier is mainly composed of transmission device, spiral body, tank, lifting mechanism, the lower bearing (bearing) and discharging valve.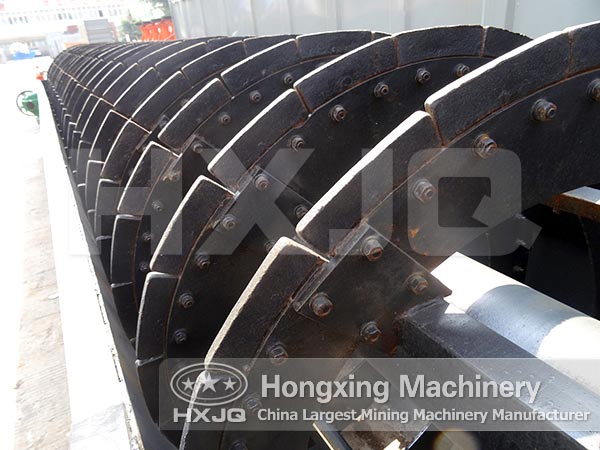 Note
Ore spiral classifier cannot be operated until operator well structure and working principle of the machine.
1, give pulp into classifier after spiral body turning and gradually add feeding amount.
2, if occur special failure in working condition, please immediately stop machine and pull spiral body from slurry to avoid the blockage.
3, when start again, please decline spiral body to a certain position, and then rotate it.
4, if parking is required in the working process, please stop feeding first, and stop machine until materials in machine are completed classified.
5, if blade is worn, grinding fineness will be thicken, in addition, if wear is serious, it will affect the service life of grading machine, so operator should timely check and replace worn blades.