Mobile Stone Crusher Plant
Stone crushing is a primary task in mine quarrying and construction industry, and traditional stone crushing generally uses several types of crushing plants to set up a stone crushing plant. The commonly used equipment in a stone crushing plant includes jaw crusher, impact crusher, vertical shaft impact crusher and vibrating screen. The machines are connected with belt conveyor.
Setting up a traditional stone crushing plant needs high investment, long time and the site is fixed.
Mobile Construction Station
Mobile crushing station, which can also be called mobile crusher or mobile quarrying plant, is a new type of crushing plant. Some crushing machines and screening machines can be installed onto the movable platform of the mobile construction station, which greatly improves the flexibility of the equipment.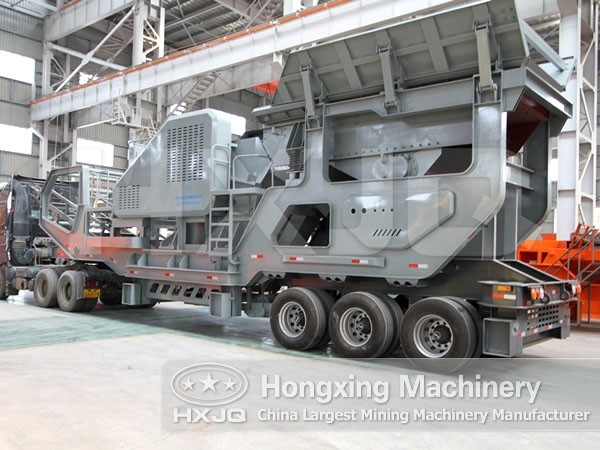 In the areas where fixed production line is not convenient to set up, using mobile crushing station will be very convenient. For example, when processing construction waste, mobile crusher can be placed in one place, and after finishing the crushing task, it can be removed to another place.
For this reason, mobile crushing station can also be called mobile construction station or construction waste disposal crushing station.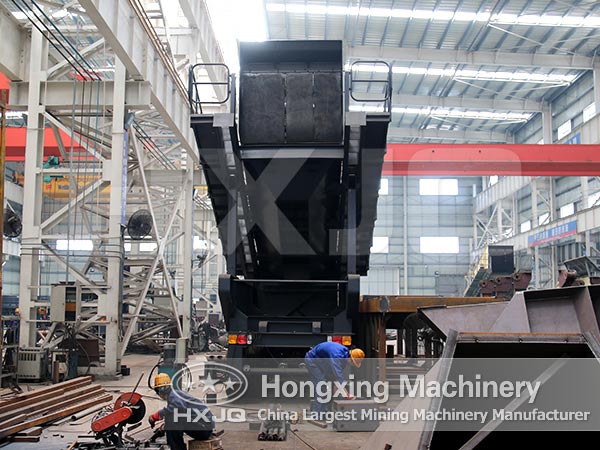 Advantages of Crusher Mobile
When used for processing ores or stone materials, mobile plant crusher stone is able to be directly driven to the crushing site, and after simple reinforcement, it can be put into production. As it has low investment cost and high economic benefits, mobile crushing plant can save a lot of infrastructure construction cost. In addition, it can carry out on-site crushing according to the stack place of the materials, and can also be moved at any time with the place of the raw materials, thus greatly reducing the transportation cost of the materials.
Classifications of Mobile Crusher Plant
As generally speaking, mobile crusher plant is installed on the framework of a truck, this type of crushing station is called trucked mobile crusher. In addition, according to the different mobile platforms, mobile crusher plant can also be called tyre mobile crusher and crawler type mobile crusher.
Mobile jaw crusher is a small-sized crushing plant composed of jaw crusher and other screening and conveying machines which are carried on the crusher plant. According to the needs of the crushing site, jaw crusher can be replaced by impact crusher, so that such a crushing plant can be called mobile impact crusher. In addition, there is also mobile impact crushing.