Tip:
If you would like more information about this product, or consult our product quotation, you can leave us a message at the bottom of the page( or click send inquiry directly to the bottom). We will get in touch with you within one business day, your message content will be strictly confidential.
Brief introduction to magnetic separator:
Magnetic separator is suitable for wet magnetic separation of magnetite, roasted ore, and other materials with particle size below 3mm, and the deironing of coal, non-metallic mineral, building material and other materials. The magnetic system of magnetic drum separator is made up by high-quality ferrite material and rare earth magnets, and the average magnetic flux density of tube sheet is 100~600mT.
According to user needs, Hongxing can provide downstream, semi-counter, countercurrent and a variety of different strong magnetic separation processes. This series of china magnetic separation device has features of simple structure, large capacity, easy to operate, easy repair, etc.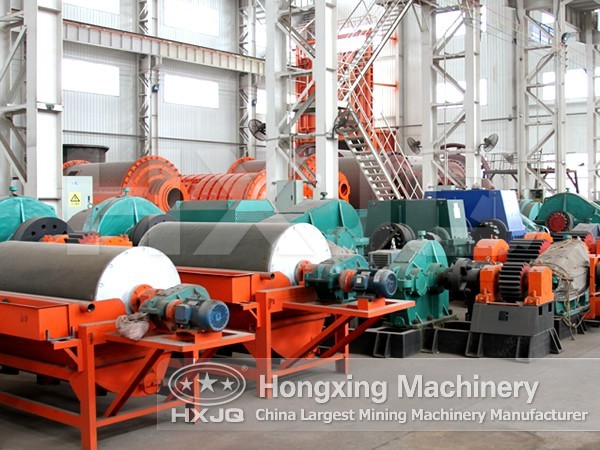 Characteristics of magnetic separator:
1. It can deal with iron ore after coarse crushing or general crushing, excluding waste rock and improving quality, as well as reducing load of next process.
2. It can return back red iron ores that haven't been fully restored in closed-circuit roasting for reburning.
3. It can remove the iron mixed in porcelain mud in the ceramic industry, to improve the quality of ceramic products.
4. It can remove the iron in burning coal, foundry sand, refractory and other industries.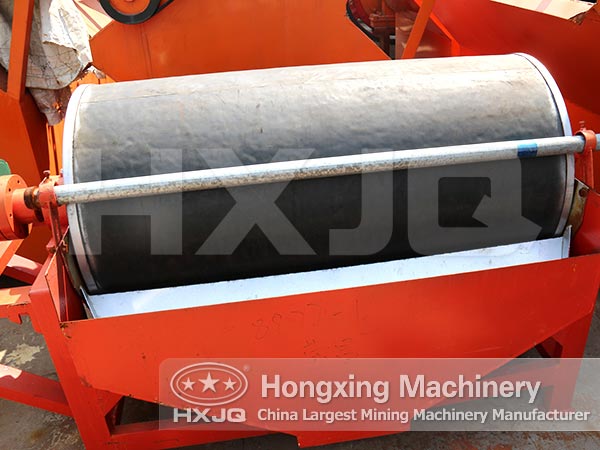 Note
In the practice of magnetic separation, there is no absolute purity magnetic and non-magnetic products; besides the influence of adherent, the following two conditions also affect the purity of product: some single magnetic particles mix with non-magnetic products; some single non-magnetic particles mix with magnetic products. The former case may decrease recovery of magnetic components, which mainly due to the size of magnetic particles is too small to overcome flow resistance; the latter case may reduces magnetic products taste, because there is strong interaction force between particles, the thinner particle size is, the higher slurry concentration is; so interaction between particles is more obvious.