Tip:
If you would like more information about this product, or consult our product quotation, you can leave us a message at the bottom of the page( or click send inquiry directly to the bottom). We will get in touch with you within one business day, your message content will be strictly confidential.
Brief Introduction to Chute Feeder
There are various types of mechanical feeders; they are all equipped with adjustment brakes to control height of material layer; while, their feeding angles are different: 5。 downward along discharging direction, greater angle as long as less than the static accumulation point, and zero angle.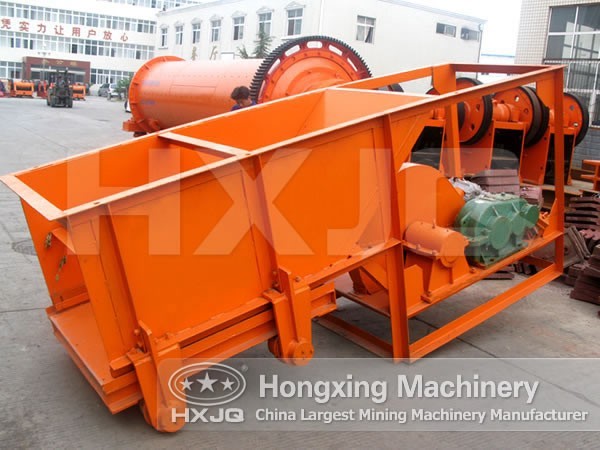 The feeder machine is used in the short transportation of metal and non-metal. The chute feeder is widely used in metallurgy, the chemical industry, coal, mining, and the power or electric department
Features of Mechanical Feeder
Mechanical feeder is suitable to be used in ore beneficiation, coal, chemistry and other industrial departments and it is able to take out the granulate massive materials from the storage bin and send them to different types of material receiving devices, but it is not suitable for feeding concentrate powders or other powdery materials.
Working Principle of Ore Elevator Machine
Chute feeder is a kind of feeding machine whose chute base board moves back and forth. It can be lifted at the discharging mouth of the ore storage bin or installed on the ground and it is mainly used as the feeding equipment for jaw crusher which needs even feeding.