Hongxing Accelerates Development of Green Construction Industry
Date: Aug 14,2013
With the rapid development of urbanization and industrialization process in China, total construction amount will continue to increase, so will the total energy consumption and its proportion in the energy consumption of the whole society. Besides, during the twelfth Five Year Plan period, our country emphasizes on the works of energy conservation, emission reduction and green building technology, which will speed up the development of green construction industry once again. Construction wastes increase along with the rapid development of construction industry, so the high-efficiency crusher equipment is necessary in the development of green construction industry.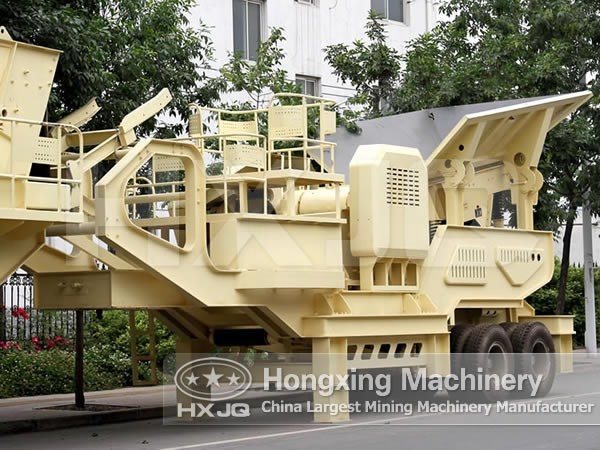 In order to promote the green development of construction industry and reduce the pollution of construction waste on cities, Henan Hongxing Mining Machinery Co., Ltd. has produced highly-efficient crushing equipment such as spring cone crusher, hammer crusher, impact crusher, sand maker and vibrating screen. In addition, Hongxing Machinery can also specially configure high quality production lines according to different natures of the materials and different requirements of customers, like sand making production line, stone production line, mobile crushing station, etc. After crushed, grinded and screened by mobile crushing station, construction waste can be produced to be recycled aggregates with different particle sizes, to be all kinds of recycled and environmentally friendly bricks that conform to the national brick standard and to be ecological building materials, thus creating huge economic benefits.
Under the background that European countries and United States use green building as the main direction of a new round of technological innovation, our country strengthens a series of construction abilities such as adopting some related incentive policies, standard specifications and industrial support and so on, which will create a new breakthrough for the rapid development of green building. At the same time, the structural transformation, industrial upgrading and innovative development of the crusher industry not only promote the progress of construction waste recycling industry, but accelerate the development of green building industry.