Roll crusher or roller crusher is used in secondary or fine crushing process of ores and rocks in mining, ore beneficiation, chemical industry, cement, building materials and other industrial departments.
Roller crusher has simple structure and few over crushing phenomenon; its tooth shape and size on the surface of roller can be changed along with the nature of materials.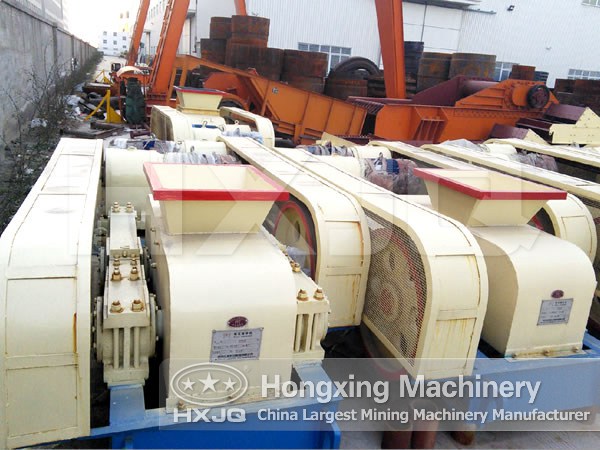 Double Roll Crusher
As the name implies, double roll crusher is a kind of roll crusher that has dual rollers. Doule roll crusher is capable of secondary or fine crushing of materials with less than 35% moisture content and 300Mpa comprehensive strength, such as limestone, coal, granite, basalt, dolomite, ores, construction waste, cement clinker, etc. Double roller crusher is widely used in mining, cenment, ceramics, metallurgy, chemical industry, building materials and other industries, which has the advantages of low maintenance cost, reliable performance, little dust, low noise, etc.
Teeth Roll Crusher
Teeth roll crusher is improved on the basis of roll crusher and its main feature lie in that crushing teeth are added on the crushing roll.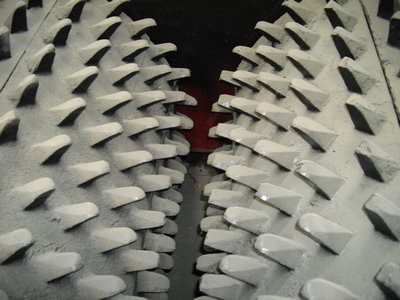 Due to the adoption of unique structure, teeth roll crusher has very application in coal crushing field, and many power plants and boiler factories are installed with teeth roll crusher.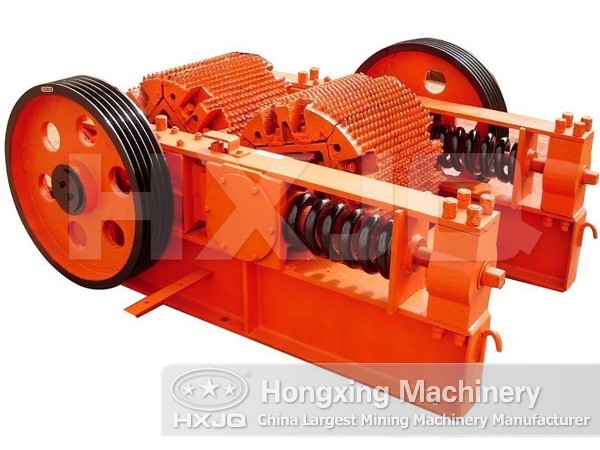 Teeth roll crusher has similar working principle to roll crusher. The teeth rolls are made of special wear-resisting materials. Driven by the electric motor, the two teeth rolls will rotate in relation to each other with high speed, and the materials are sent in from the top feeding mouth and will fall into the space between the two rolls and then the materials will be squeezed and crushed. The crushed materials will be discharged from the bottom of the machine.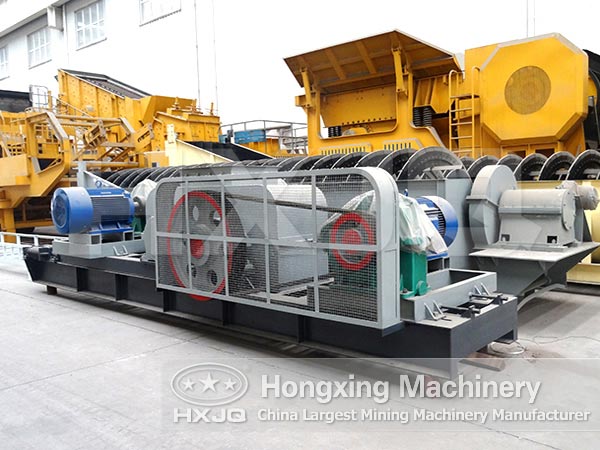 Structure Characteristics of Roll Crusher
1. Roll crusher is mainly composed of roller, roller support bearings, pressing and adjusting device, and driving unit.
2. The adjustment of discharging granularity: a wedge or gasket adjustment device is set between the two rollers; the top of wedge device is equipped with adjustment bolt; when adjusting bolt pulls up wedge device, the wedge device will separate movable roller from fixed wheel, so the clearance between two rollers largens and discharging grain size become larger; when the wedge pulls down, clearance between two rollers diminishes and discharging grain size become smaller.
3. The driving mechanism is made up of two motors which drive roller through the transmission of triangle belt and rotate to relative directions.
4. For the sake of safety, transmission parts of roller crusher should be installed with safety cover according to the actual situation.