Sand making machine, as the name suggests, is a machine to produce artificial sand, which is also one of the most advanced crushing equipment. The sand making machine can be used to deal with granite, limestone, basalt, quartz, river stone, sand gravel, gold ore, iron ore, copper ore, manganese, bauxite, coal, and pebble stone, etc.
Brief Introduction to Hongxing Sand Maker
Hongxing produces HX series sand maker by making use of famous "stone hit stone" principle and combining with actual production situation of domestic sand making plant; it is widely used in medium or fine crushing process of all kinds of hard and brittle materials such as rock, abrasive material, refractory material, cement clinker, iron ore, concrete aggregate, etc.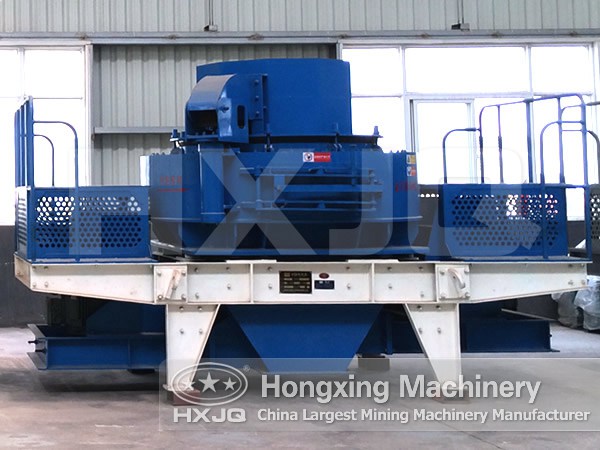 Structure of Sand Making Machine
HX series artificial sand maker produced by Henan Hongxing company consists of feeding device, distributor, vortex crushing cavity, impeller, spindle assembly, base drive device and motor seven parts.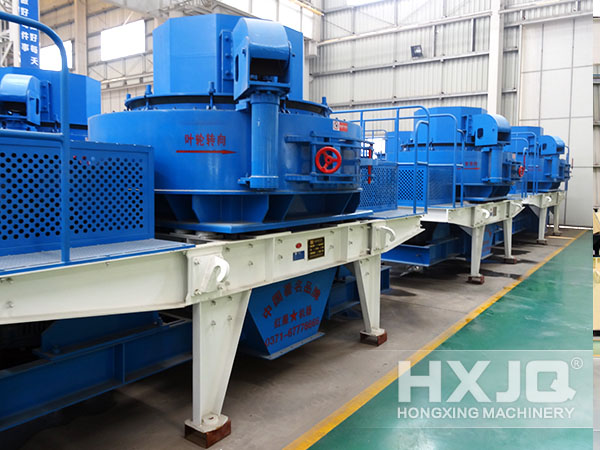 Application of Sand Making Machine/VSI Crusher
Sand maker is very suitable for making sands for building and construction, such as expressway and railway building, hydropower station construction, bridge and tunnel building, concrete batching plant, etc. When it comes to the shaping of gravels used in concrete aggregates, the VSI crusher is the best choice, especially for the strength of concrete above 60°C or which required being freeze proof and leak proof. In the fine crushing section, VSI crusher is the substitute of impact crusher, and it is much better in terms of main performance indexes.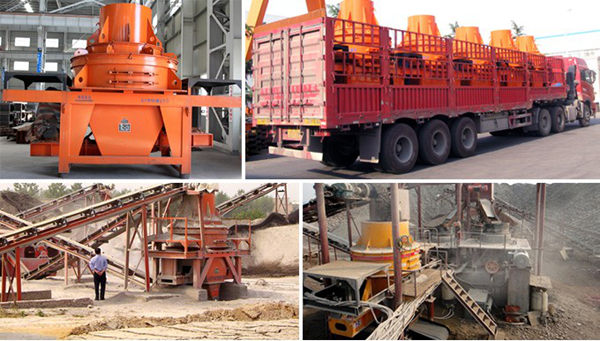 Features of VSI Sand Maker
(1) Simple structure, reasonable cost.
(2) High efficiency, high crushing efficiency.
(3) With fine grinding and coarse grinding functions.
(4) Strong ability to exclude unbreakable materials, little affected by material moisture which can reach 8%.
(5) Cubic product, small iron contamination.
(6) Easy installation, operation and maintenance.
(7) Working noise is lower than 75 decibels (dB).
(8) Light weight, portable installation, etc.