Tip:
If you would like more information about this product, or consult our product quotation, you can leave us a message at the bottom of the page( or click send inquiry directly to the bottom). We will get in touch with you within one business day, your message content will be strictly confidential.
Brief intorduction to powder grinding mill
High pressure powder grinding mill, powder grinding mill for short, is a kind of super fine mill; the grinding equipment is available for grinding non-flammable and non-explosive materials with mohs hardness less than 9.3 level and humidity smaller than 6% in mines, metallurgy, chemical industry, building materials and other industries; finished product size ranges 80-425 mesh.
Micro powder grinding mill is mainly composed of mainframe, blower, super fineness analyzer, cyclone powder deposition, bag dust catcher and connecting pipe; according to actual needs, customers can equip with hoist, surge bin, electric control cabinet, feeding machine, crusher and other auxiliary equipment.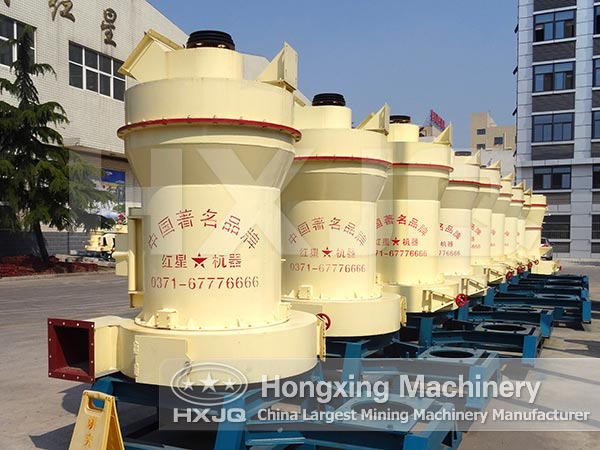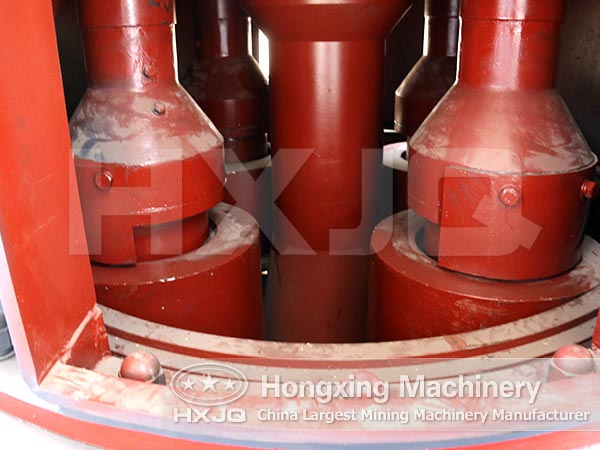 Performance characteristics of micro powder grinding mill
1. Compared with jet mill, powder making machine has larger application scope.
2. Grinding pressure of micro powder mill on material is improved by 800-1200 kg compared with that of other similar mill.
3.Energy saving. Under the same output and fineness, energy consumption of high pressure micro powder mill is only about a third of jet mill's.
4. Small investment and high yield. Under the same output and fineness, price of high pressure micro powder mill is only one eighth of the price of jet mill.
5. Large feed particle size, and average discharging particle size can be up to 6.5 um.
6. Superimposed multistage seal grinding device has good sealed performance.
7. Dust removal effect of high pressure micro powder mill fully meets the national discharge standard.
In terms of coal waste reuse, Hongxing company improves high pressure power making machine; in order to achieve mass production of limestone, Hongxing lanches vertical milling machine as the best limestone mill; we actively engage in the study of high efficiency and low consumption high-pressure ultra-fine powder mill to promote the development of desulfurization, steel slag, pyrite, etc.