How to Maintain the Working Efficiency of Sand Washing Machine
Date: Oct 10,2013
Screw sand washer is suitable for the washing, classification and purification work in metallurgy, building material and water and electricity industry and for washing materials with fine and coarse granularity. It is especially suitable for washing building sand and road paving sand and stone materials. Screw sand washer has low power consumption and high washing efficiency, and the sealed structure, all-closed transmission device and adjustable weir plate make sure the machine is highly efficient and durable and has the features of good cleaning and dewatering effect and stable ratio of fine particles.
Sand washing is an important link in the sand making production line as it directly influences the quality of the final sand. High-quality sand washer can wash away the impurities in the sand and stone materials and finally clean and qualified sand materials will be got. If the sand and stone materials are not well cleaned or the sand does not conform to the standard in quality, direct loss will be caused to the production companies. For this reason, when choosing sand washing machine, the company should pay attention to the quality performance of the product and maintenance work in the using process for the better service of the sand washing machine.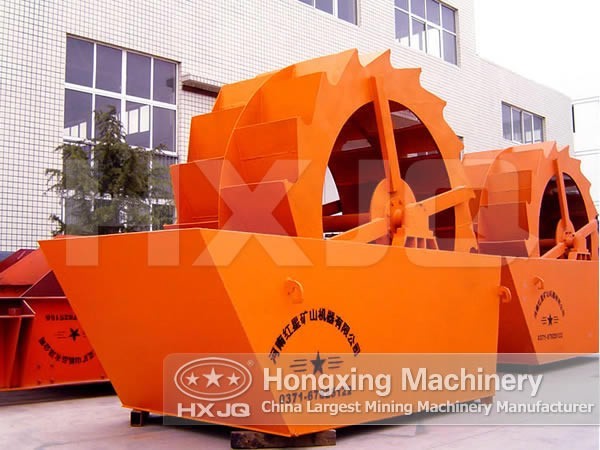 Henan Hongxing Mining Machinery Co., Ltd. has decades of experience in manufacturing sand making production line. While constantly introducing foreign advanced technology, our company also independently develops technologies to provide theory and practical experience for better development of sand making equipment. In the sand making process, how to maintain the working efficiency of sand washing machine is highly concerned by the customers. For this reason, Hongxing Machinery suggests:
1. Regularly check and maintain the equipment to timely find the undesirable conditions and timely solve the problem to ensure the normal operation of the equipment.
2. Pay attention to the selection and purchase of the sand making machine and sand washing machine. Before the purchase, learn the actual condition of the production line and some basic knowledge of the equipment, and in the meantime, choosing a good sand making equipment brand should not be neglected because when choosing equipment, not only the product quality should be ensure, but the after-sales services.
3. Follow the starting order of the whole system: discharging-crusher-feeding. In addition, when sand making equipment is used for the first time, make it run without load for one to two hours to eliminate the abnormal condition.
4. Regularly lubricate the equipment to ensure the normal operation of the equipment and the spare parts and reduce the abrasion in daily working process.