Hongxing Jaw Crusher is the Product of Modern Technology
Date: Jul 18,2014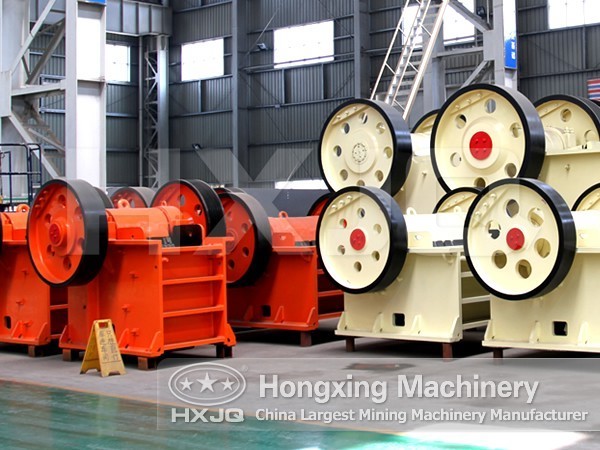 Mining industry has been the research and development direction of Hongxing Machinery. Hongxing Machinery provides professional crushing and screening equipment such as cone crusher, sand making machine, vibrating screen, vibrating feeder and belt conveyor for the mining industry, which has the leading level in the study of high grade aggregate production equipment and the national projects such as high speed railway, highway and so on.
Jaw crusher mainly focuses on the crushing of large particles stones, granites, lime stones and construction waste. It is used in areas such as mining and processing, smelting and mining processing, building materials, high-speed railway, water conservancy and chemical industry.
Jaw crusher is the representative of mining machinery, whose quality; effectiveness and efficiency always draw people's attention, especially with the combination of modern technology and crusher production concept. With the background globalized economy and uniform technology, the research and development of crusher has promoted the development of its favorable situation .Hongxing Machinery jaw crusher has achieved remarkable success in these areas.
Hongxing Machinery is one of the most powerful jaw crusher manufacturers in China. Through years of experience in production and sales, we has approved by a lot of customer from home and abroad. Due to the introduction of advanced technology, the production capacity of jaw crusher has a fundamental improvement. Our jaw crusher price is reasonable, welcome to purchase!