The Technological Advantages of Hongxing Sand Washer
Date: Aug 12,2014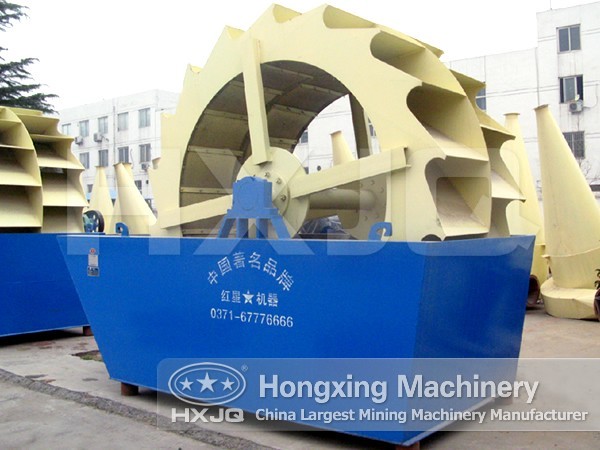 Sand washing machine is a kind of sand washing equipment which is often used with sand making machine. It can wash away the powder and impurities in the mixed sand produced by sand maker, so as to improve the quality of the sand. Sand washing machine can be divided into two types: XS type sand washing machine and XL type sand washing machine. It can remove the impurities covered on the surface of gravel. At the same time, it can destruct the water vapor coated on the sand particles, in order to facilitate the dehydration process and create efficient sand washing and cleaning effect.
1. Wide application ranges. Sand washing machine has good performance, which can be widely used in mining, building materials and chemical industry. It provides a large number of high quality sand resources, especially for the construction of infrastructure, it plays an important role.
2. The unique performance characteristics. Sand washer has the advantages of simple operation, strong anti overload capability, large quantity and wide range application ranges, scientific and reasonable structure characteristics. It can effectively process materials within 0-3mm particle size, which is efficient in classification, isolation and purification operations.
3. Advanced operation principle. By setting the structure of the rotor, the vane is installed in the spiral bearing to combine with the speed reducer to operate the machine. Different applied materials have different physics proportions; the settlement speed in the liquid is also different from each other, with this working principle, the classification and impurity removal operations can be conducted successfully.
4. Reasonable structure. The sand washing machine is composed of a motor, tank, a center shaft, spiral blades, frame and other related equipment. The central bearing is mounted directly on the bracket and the spiral vane is fixed by the bolts to ensure the smooth running of the machine.