Micro Powder Mill is Energy Saving and Environmental Protection
Date: Aug 08,2014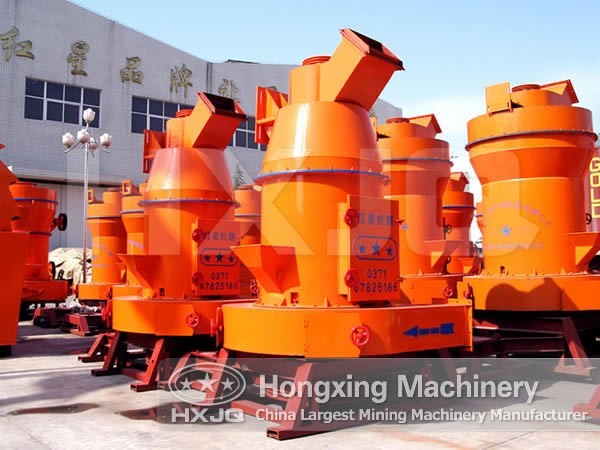 In recent years, with the rapid development of mill equipment, mining industry has shown great prosperity. With the continuous improvement of milling technology, the fineness of ground materials can reach the more fine, and its application is wider and wider. Due to the increasing of people's health awareness, higher requirements have been put forward in the market of decoration products such as paint, pigment, fly ash, cement, calcium carbonate powder, artificial stone and barite. The processing of these materials in our daily life cannot be produced without the grinding machine. Because the working efficiency of ball mill is low and it has high energy consumption, dust pollution and other defects, the grinding mill is becoming crucial to the development of the industry. In this case, the high performance and low pollution milling products have become the urgent needs of powder milling industry.
With the strengthening of environmental awareness, when purchasing the mill equipment, customers not only focus on the yield and fineness of materials, more attention is paid to the environmental protection problems. Hongxing micro powder mill not only has the excellent quality and high technology, the most attention is the considerate service and environmental protection. Hongxing micro powder mill is widely used for grinding more than 280 kinds of materials with less than 9.3Mohs hardness materials and less than 6% humidity, such as barite, calcite, feldspar, talc, marble, limestone, dolomite, fluorite, lime, activated clay, activated carbon, bentonite, kaolin, cement, phosphate rock, glass, insulation materials, non inflammable and explosive minerals in chemical industry, construction industry and other industries. The product size of micro powder mill can be adjusted from80 to 325 meshes, and part of the material can reach up to 600 meshes.
Hongxing Machinery is the professional micro powder mill manufacturer in China. The micro powder mill has achieved fully approval by customers with its energy saving and environmental protection characteristics. We closely follow the development trend of milling industry of home and abroad. The new micro powder grinding mill developed by Hongxing Machinery has high yield, high grinding efficiency and low dust pollution, which has filled the gaps in the domestic market of large grinding machine. Welcome to visit us!