Dolomite Impact Crusher Satisfies the Needs of Construction Industry
Date: Sept 19,2016
China has abundant natural resources. High-quality sand and gravel aggregate provides a solid foundation for the construction of high-level roads, buildings, bridges and many other infrastructure projects. It conforms to the rigid requirements of building sand and greatly promotes the rapid development of the domestic construction industry. As a type of vital equipment, dolomite impact crusher has its own advantages and performs a crucial function in the entire production process.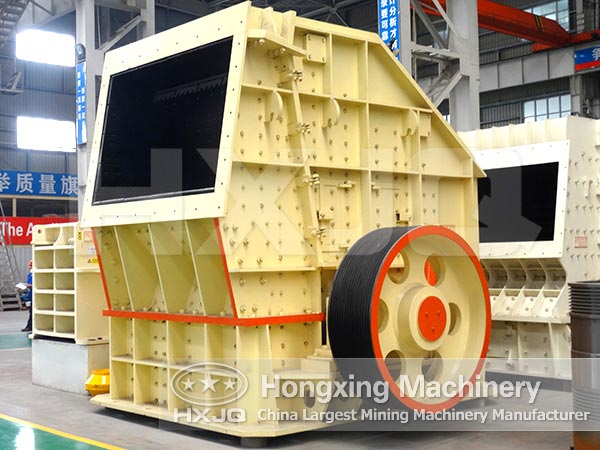 As our country strengthens the management of sand industry, those illegal quarries are banned gradually and the crusher and sand maker industry gradually moves into the stage of scale development. So we should choose a formal impact crusher manufacturer when purchasing. Hongxing Machinery is specialized in manufacturing all types of rock crushers. The newly developed dolomite impact crusher though our unremitting research and innovation is competent to crush a variety of rocks and ores, such as granite, dolomite, quartz, fluorite, basalt, etc. Moreover, it can take the place of the traditional two-stage crusher equipment.
Our dolomite impact crusher is very skillful in breaking various hard and abrasive materials whose comprehensive strength is less than 100MPa and water content is lower than 15%. Hongxing impact crusher for dolomite is featured by unique structure, progressive technical process, powerful crushing strength, excellent crushing result and wear-resistant spare parts.
Hongxing Machinery is keeping on progressing and innovating in the decades of production experience. We are aimed at improving our product quality and after-sales service. We promise that we will provide our customers with better products and more thorough technological support, so as to meet customers' ever-increasing demands. If you want to know more about our rock crushing machines, please pay close attention to Hongxing Machinery. You can leave a message on our website or consult our online customer service.