The Improved Production Level of Mills Quickens Our International Pace
Date: Sept 01,2016
The export trade situation becomes more and more serious and trade conflicts occur continuously. Even though the made-in-China equipment becomes more competent to counter against the foreign competitors and suppliers, there is still a big gap between our technical level and the developed countries. Mining industry is our country's backbone and it requires constant exploration and innovation to win in the severe market competition. In particular, with the application of powder materials becomes wider and wider, mill grinder, Raymond mill, high strength pulverizer need to be further improved on both R&D strength and production level.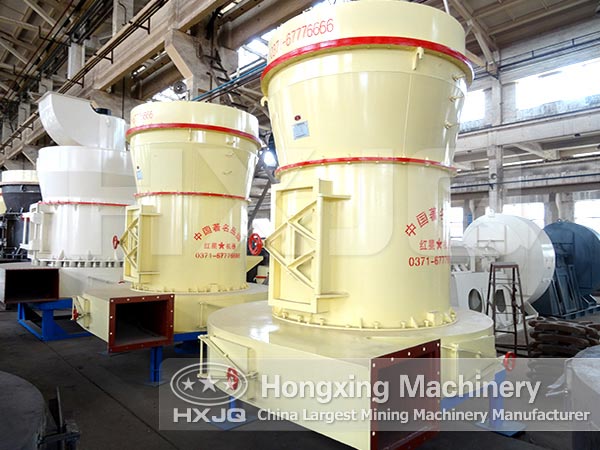 The manufacturing industry of mills is mainly related with chemical industry, mining industry, construction industry, water conservancy, metallurgy industry glass industry. As a professional manufacturing enterprise of crushing and milling machines, Henan Hongxing Mining Machinery has been concentrated on the research and innovation of all types of milling machines. We have made a variety of milling equipment including micro powder mill, ultrafine mill, Raymond mill, and etc. which have expanded the international market and enjoyed an extremely high popularity.
Mining machinery industry supports our country's industrial departments to move forward rapidly. We are the leading enterprise in China and our development has been highly valued by the relevant departments. We set a good example for other high-tech enterprises. We will make great efforts as always, to be the best Chinese mining machinery company.
We are supplying all kinds of mining machinery covering sandstone equipment, ore dressing equipment, powder making equipment, drying equipment, building materials equipment, briquetting machine, pellet machine and so on. If you have a need, please come to our company!