What Materials Are Different Types of Stone Crushers Used for?
Date: Oct 27,2015
Stone crushing equipment is developing on the base of the demand of the building material market in our country. Stone crushers are very common in the full-set stone material production lines. It is the necessary procedure in ore crushing treatment. The frequently used stone crushers include jaw stone crusher, impact stone crusher, cone stone crusher, hammer stone crusher and etc. however, in the actually production, considering the different application and yield of the ores, the stone crushers we finally choose will also have a certain difference.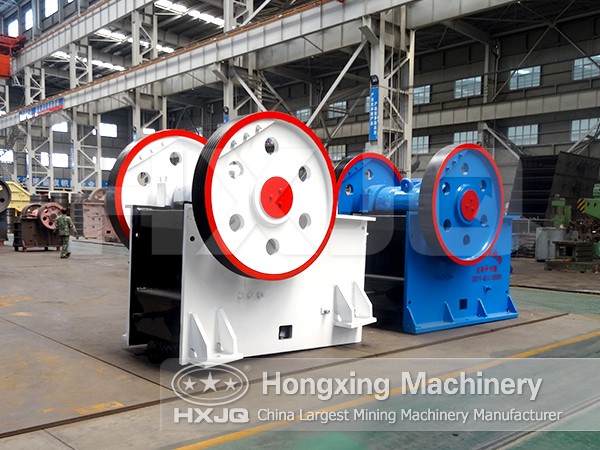 In the production there are so many types of stone crushing equipment, so lots of users are very upset. What materials are different stone crushers suitable for respectively? Here, we Hongxing Machinery will introduce for you.
If the material particle size is larger, it needs to adopt a crushing manner of extruding or impacting, so at this time, users had better choose jaw type crusher and roller crusher. If the material is hard but has a smaller granularity, it requires to use the extruding, impacting or grinding type of crushing equipment, such as roller crusher. If the material is of high toughness, then it has to adopt hammer type crusher for crushing. At last, if user's material is powder-like and mud-like, we have to use ball mill to process.
The selection of crusher models is connected with user's material properties and species. Hongxing is one of the most specialized large-scale mining machinery manufacturing enterprises. We own strong research capability and uphold innovation. Our stone crusher, dryer, sand maker, sand washer, ball mill, rod mill, grinder mill and other machinery are very popular in the mining market. Our company has the ability to meet a variety of users. Your inquiry and visit are warmly welcome.