Rational Allocation Gives Artificial Sand Making Production Line a Smooth Run
Date: Oct 15,2015
In recent years, China's artificial sand making industry continues to boom. What's the reason for this phenomenon?
1. The natural sand resources in our country reduce constantly, so our country limits the mining of natural sand for the sake of protecting the environment.
2. Artificial aggregates produced by artificial sand making production line production have more advantages than natural sand, and advantages are more obvious when applied to concrete construction.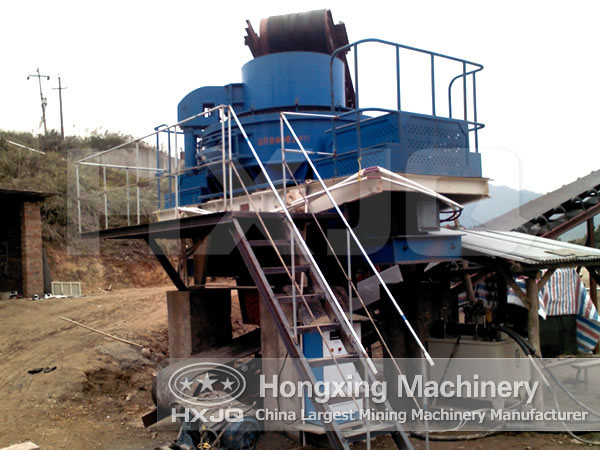 3. Artificial sand-making technology is mature, which makes artificial sand making production line able to meet the rapidly developing construction scale. Artificial sand making industry has a nice prospect in the near future.
Artificial sand making production line, as a common sand production plant, has realized the automation control of production, and its production scale is easy to control, realizing an economical production. Building construction and road construction requires a large amount of sand aggregate, but their requirements for the quality of sand are not the same.
The main difference of artificial sand and natural sand lies in the shape and appearance. The rough appearance and uneven particle shape is easy to produce adverse effects. Due to the mobility of concrete pouring will lead to gaps into the concrete, which can directly affects the whole project quality. As the manufacturing techniques of sand making machine are improved constantly, artificial sand is developing accordingly. This is the reason why sand making production line develops so vigorously.
Artificial sand production line can be configured specially by adopting different crushers for different particle sizes. The flexible circular production process ensures an efficient operation of the system.