Three Methods to Extend Hammer's Service Life of Sand Crusher
Date: Oct 08,2015
The hammer of sand crusher is the major component to crush materials and often suffers a serious wear and tear. Hammers are mainly worn in the way of impacting and gouging.
1. Select proper manufacturing materials
Select proper manufacturing materials according to the different sizes and working conditions of hammers. For the hammers below 12 kg, we should choose such manufacturing materials with certain toughness and high hardness; For the 50 kg hammers, we should choose high manganese steel which has a super-high toughness; And for the 90 kg and 125 kg hammers for large-size crushers, we should adopt a kind of high-ductility material and supplement it with other comprehensive performance, for example, spray weld a layer of hard alloy on the working face of the hammer, in order to improve its wear-resistant ability.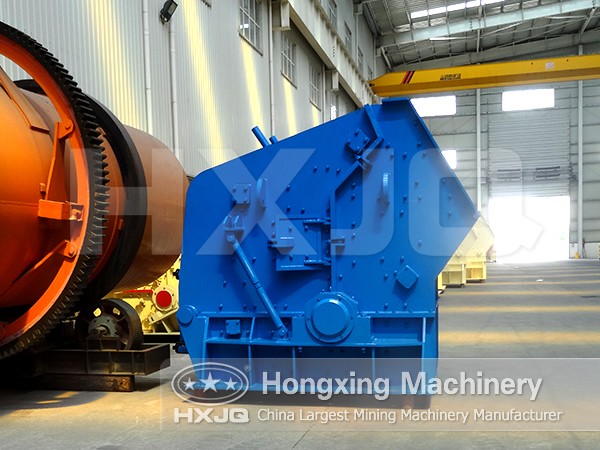 2. Timely restore the wear and tear
When the hammers of sand crusher are worn, we can use manganese steel welding electrode to restore them by means of bead weld. In the welding process, we can add reinforcing carbide to the bead welding metal, or adopt the new-type anti-abrasive material which is made by mixing chromium iron, carbon and iron powder with plastic binder.
3. Improve hammers' utilization rate
We can drill six pinholes on the end disc and middle disc of sand crusher, and dismantle the complete set of hammers, pins and clearance sleeves which have been alternatively used twice in both sides and cannot serve any longer, then assemble hammers with the six newly drilled pinholes, so as to ensure the balance of the rotors. At last, readjust the clearance between the hammer and grate, the hammer and crushing plate, as well as the clearance between the grates.