Thin Oil Lubrication Is the Promise of High Efficiency for Sand Making Machine
Date: Sept 01,2015
With the gradual expansion of the artificial aggregate industry, sand making machine also develops rapidly with it in order to satisfy the needs of various industries. How to choose the appropriate lubricating oil? Next, we will introduce the advantages of thin oil lubrication compared with grease lubrication for sand making machine.
1.Thin oil lubrication: Small oil viscosity. Has a protection effect on the motor when booting and increases machine's service life.
Grease lubrication: High grease viscosity. Increases the resistance for motor to start up, results in a large starting current, has a huge impact on the transformer and influences the service life of motor and transformer.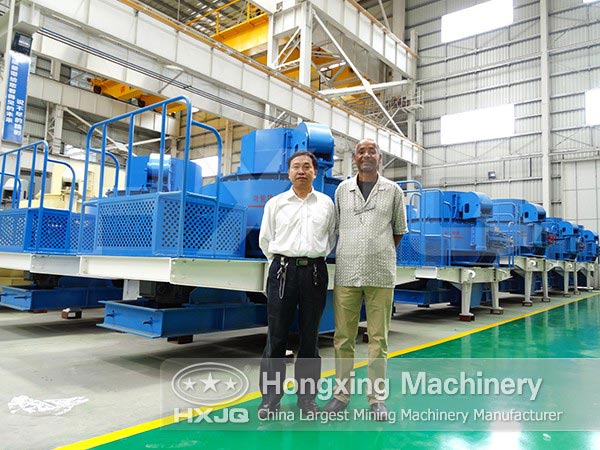 2.Thin oil lubrication: Replace lubricating oil every six months on average, needn't daily maintenance, saving resources and reducing labor costs.
Grease lubrication: Stop to refuel every two shifts on average, increasing the loss of manpower and materials.
3. Thin oil lubrication: Play a protective role at the same time of lubricating the bearing. Because thin oil is flowing, without bad ventilation. It has a protection effect on the whole shaft, and decreases the wear to small parts and prolonging using life.
Grease lubrication: Under the same working condition, the bearing which uses grease is worn faster. Because with the bearing rotating, the grease is easy to heat up. As a consequence, the abrasion speeds up and the grease will be not able to protect the bearing any longer and it will produce certain influence on the whole shaft.