Hammer Crusher Carries out the Quality-Oriented Core Idea
Date: Aug 08,2015
If hammer crusher wants to run into a long-term development, it needs to start from the traditional crushing principle to optimize and upgrade and study the energy conservation and high efficiency in depth. Besides, it also needs to start with enterprise informatization, so as to create a favorable development platform for the diversification of hammer crusher.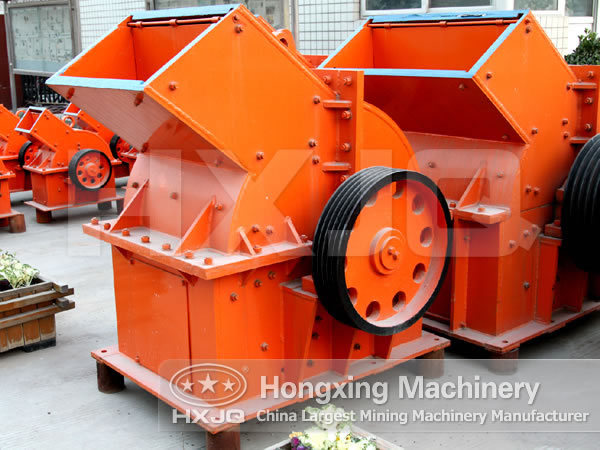 Hammer crusher is characterized by its large breaking rate, even discharging granularity and little over-crushing. The design and production of hammer crusher can be determined by customers' requirements. So the hammer crushers from different manufacturers may be similar but never the same. On the rotor bearing of hammer crusher, we installed hydraulic protector, which can control the impact strength of the hammer head on materials. When material hardness is higher than the maximum value the hammer crusher is competent to, the hydraulic protector is able to give up the crushing on the material automatically. Thus it can reduce the maintenance cost of hammer crusher and guarantee the normal crushing result. After optimizing and upgrading the quality of hammer crusher, there is still one thing to do, that is, product informatization. Only by achieving information sharing in the field of hammer crusher, can we promote our product popularity in the market.
Hongxing Machinery as a famous mining machinery manufacturer in China, is an group enterprise assembling research and development, production and sales as a whole. Hammer crusher as a representative product of our company has already been applied in many fields.