Toothed Roll Crusher Manufacturer Reinforces Its Service System
Date: Jul 28,2015
Toothed roll crusher has been widely used in various industries and has realized a whole improvement. Our professional R&D team is devoted to the all-round upgrading and reinforcing enterprise's service system, in order to keep a solid foothold in the international market.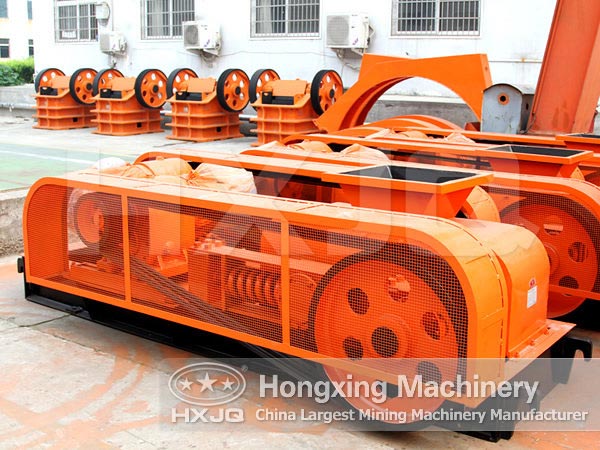 The most remarkable characteristic of toothed roll crusher is that it can collocate with different tooth rollers in accordance with the properties and requirements of the crushed materials. Toothed roll crushers are widely used in building materials, mining, chemical, metallurgical and other industries, especially suitable for crushing coal, limestone and so forth. Toothed roll crusher is the specialized crushing equipment for coal. In large-scaled coal mines and coal preparation plants, it is mainly responsible for the crushing operations on coal, with large crushing ratio, high output, high efficiency, low energy consumption and uniform discharging granularity. In addition, this machine still has many other features, such as low using and maintenance costs, reliable performance, little dust, low noise, etc.
Toothed roll crusher adopts the successive and progressive crushing, so as to make the machine achieve the highest efficiency. Besides, it applies the laminating crushing principle, giving full play to the laminating crushing and secondary crushing effect and obtaining high crushing rate and excellent crushing result.
If you want to learn learn more about our company and mining machinery equipment, please send email to sales@hxjq.com or leave a message on our website.