Four Features Reflect the Quality of Hongxing Rotary Drum Dryer
Date: Oct 28,2014
Hongxing rotary drum dryer has four excellent features to embody its high quality and the superior technology. Hongxing rotary drum dryer has top quality, which can provide the best quality drum dryer equipment for customers. The performance of Hongxing rotary drum dryer mainly represent in the following points: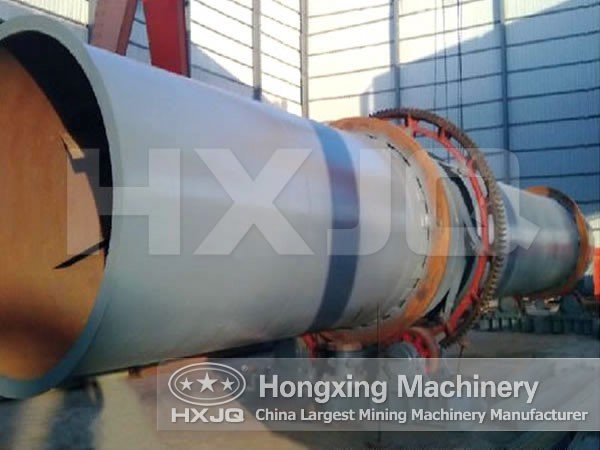 1. The new type of rotary drum dryer has successfully introduced foreign mature and advanced drying technology with European design concept, which has the characteristic of energy saving, environmental protection and small footprint. All aspects fully demonstrate the sophisticated equipment, advanced production quality and successful achievements;
2. Its drying concept is simple operation and easy application principle, and the model, appearance and structure of drum dryer are more reasonable, and the wearing parts are little, the humanized design makes customers more convenient, so that customers reduces any menace from the 'rear' during the use of device, which can realize the prospecting industry design and manufacture the dryer equipment attentively and unique;
3. The new type of rotating cylinder drying equipment is the introduction of European advanced technology, which has excellent quality and long duration, so that the drying operations are smooth, and the material in the drying process has small flow resistance, which can process different characteristics materials in a large range. It can dry the materials that ordinary drying machine cannot dry, so as to solve the sticking of high wet material to ensure the material quality;
4. Excellent rotary drum dryer reduces the occupied area, at the same time, it has reasonable structure, large production capacity and convenient operation, which made by the first-class design and development personnel, the advanced and mature technology is safe and environmental protection, which greatly saves the production cost.
As the professional drying machine manufacturers, Hongxing Machinery will create more practical value system with more pragmatic, pioneering and innovative attitude. We will be bold to carry out three cylinder dryer technology innovation to create a more mature dryer system, so that drying industry will be the most authoritative rushed on the status of the pilot. We are aimed at providing more efficient products and sincere service for customers to make contributions to the development of drying equipment industry in China.