Ceramic Ball Mill Has Obvious Effect on Energy Saving Transformation
Date: Oct 23,2014
Because of the particularity of ceramic ball mill, most manufacturers are using single frequency conversion technology for their reformation, but the saving rate is very low, because the frequency range is big, which will affect the quality of processed products, so we have to take the small speed range to obtain a little effect of energy saving. However, because the inverter has high price, therefore, the investment for the ceramic ball mill transformation of low saving rate needs longer time to return, however, many enterprises neglect the crucial transformation. Our company adopts special energy saving device with the latest technology, which is a kind of special saver with automatic tracking. It has three major functions: variable frequency, speed regulation and efficient energy control. Its energy-saving principle and technology has won the national utility model patent application, which has obvious effect of energy transformation in ceramic ball mill.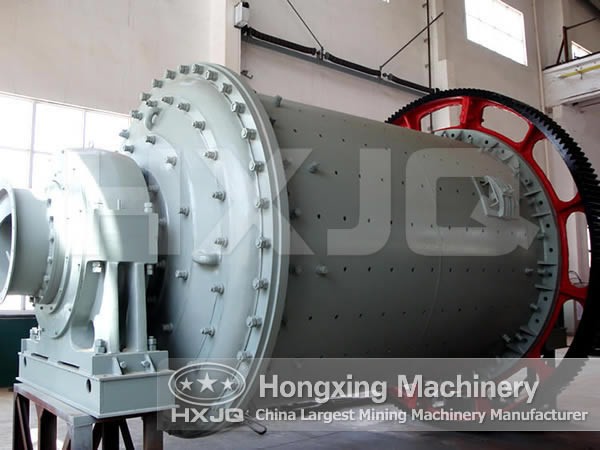 Hongxing professionals are willing to solve the problem of customers; here is a simple example, some problems about the ball mill which are prone to occur. First of all, solve the grinding sticking phenomenon of ceramic ball mill. The regulation of water amount is also essential. The grinding concentration must be strictly controlled, if too large or too small, it will have a bad effect. When the slurry concentration exorbitant slows down, the impact of ore grinding medium becomes weak, and the ball mill is likely to arise from a 'bloated' phenomenon. For ceramic ball mill, if it reduces the amount of ore or within a short period of time to stop feeding ore. It can reduce the work load of ceramic ball mill and the through volume of ore mill. At the same time, it also can enhance the dust suction wind by adding some grinding agent in addition to the slurry specific gravity; it is also related to the viscosity, residue and other parameters. If the high proportion is required, it will certainly be a stick grinding situation, which can pass the glue and ratio of solution appropriate to increase the work efficiency of ball mill. If the request is not high, it can increase the ratio, but it will not be too easy for the completely non stick phenomenon, which depends on the requirements of the required proportion.
Hongxing Machinery is specialized in the production of all kinds of ball mill, and our main products are: ceramic ball mill, cement mill, overflow type ball mill, cone ball mill, etc. The ball mill of our company has excellent price and good quality, welcome customers to visit and purchase in our company!