How to Reduce Noise and Remove Dust of Crusher Machine?
Date: Mar 24,2014
Along with development of national economy and progress of science and technology, crusher industry has got rapid development. Crusher machine has been widely used in such industries as metallurgy, chemical industry, building materials, cement and so on, which brings huge benefits to crusher manufacturers. However, crusher machines also have various problems, of which the most significant problem is noise, which seriously affects normal life learn of surrounding residents. The dust generated in running process of crusher machines has also increased air population and brought many problems. Then how to effectively solve these problems? Ultimately, we should find reasons from the crusher machines themselves. Only by reducing noise and dust can we ensure that the life, work and lean of surrounding residents are not affected. Here, engineers of Hongxing Machinery will provide several methods reducing dust and noise of crusher machines.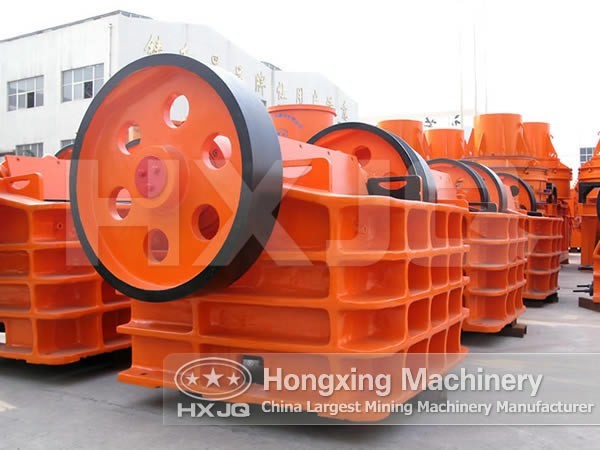 Methods for reducing noise
1. Add rubber to the ground of the crusher machine and lubrication oil to crusher machine, thus reducing noise of the machine itself.
2. Broaden feed port of crusher machine, thus deadening the noise. In general, feed mouth is square.
Methods for removing dust
1. Machines with larger dust quantity such as crusher and vibrating screen can be equipped with dust removal device.
2. Use wet crushing and sand making.
Hongxing Machinery is a professional manufacturer of crushing and powder making equipment, which regards proving satisfactory service as goal. It's our duty to solve problems for various customers. If you have any other problems, please consult our online customer service or email us at sales@hxjq.com. We welcome various customers to visit our company.