Technological Updating of Stone Production Equipment
Date: Mar 17,2014
With the appreciation of China Yuan, rising labor cost and increase of environmental pressure, a part of developed countries start transferring stone crushing plants to developing countries which have relatively low production costs. While their attention are paid to research and development of new technology. Affected by finical crisis, market development of crusher industry in China had had short contradiction between supply and demand. But the time of duration was not very long. Crusher equipment just entered slow development stage.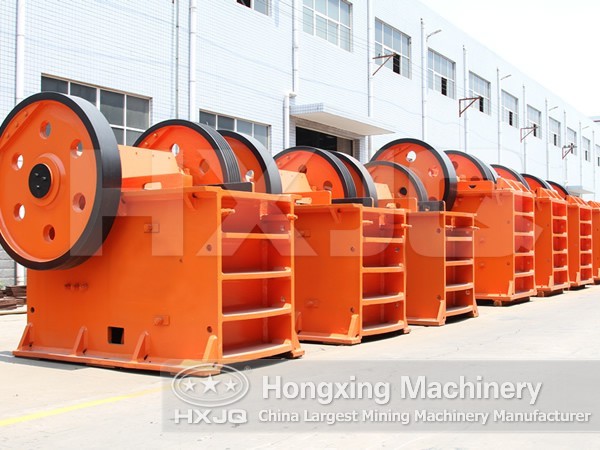 Stone production equipment is mainly used to produce and process building stones, which can be divided into crusher, vibrating screen, feeder machine, belt conveyor and other mining equipment. After having been put into use, in order to ensure production efficiency of stone production line, we must ensure optimal combination of stone production equipment. Crushing equipment with reliable performance, simple operation, high working efficiency and long service life is the domestic most advanced crushing and processing equipment, which has been widely applied in stone processing, metallurgy, chemical industry, glass and cement. Hongxing Machinery as a professional manufacturer of stone production equipment provides technical support for our customers, based on integrity, we can fully satisfy the demands of users.
Faced with domestic and foreign market, crusher manufacturers in China cannot merely rely on low price. Aiming at overseas market, crusher enterprises of developed counties have obvious advantages. While aiming at domestic market, crusher manufacturers in our country should research and produce the products which cater to market demand, thus developing wider crusher market. In the future market competition, manufacturers of stone production equipment should continuously accelerate research and innovation of new products, thus improving product quality and development level of crusher machines and mastering development directions of stone crushers in order to promote fresh development of China's crusher industry.