Cone Crusher Machine Is Prominent in Aggregate Crushing
Date: Ju 28,2013
Cone crusher machine produced by Henan Hongxing is widely used in pebbles and aggregate crushing process; in recent years, Hongxing aggregate crushing equipment walks into large cement plant and and quarry , for example, in April 2012, a mining company in Xinjiang made supply contract with Hongxing on 200t/h river pebble breaking system and Hongxing company actively made configuration including one set of Symonds cone crusher machine which demonstrates remarkable advantages in aggregate crushing process for it.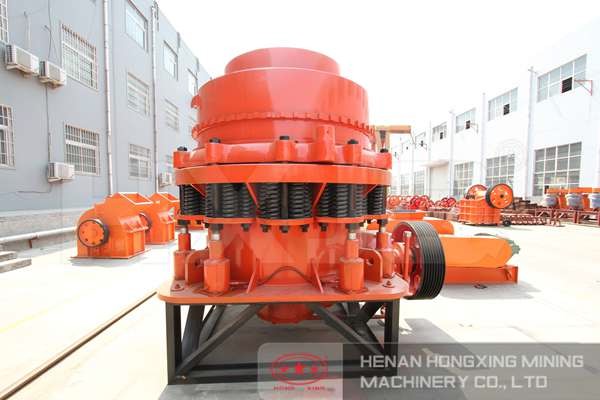 Cone Crusher not only can meet the high strength work requirements and its product quality meets the standard; compared with other type crushing equipment, it can effectively reduce the maintenance cost. First of all, fine jaw crusher cannot meet the high material requirements for buildings and facilities, because needle flake and crack content in the granite is too high, and traditional mineral impact crusher as secondary crusher, although has good gravel particle size, wears seriously on wear-resistant parts.So, from the perspective of cost and investment, cone crusher machine is ideal crushing equipment. 
Henan Hongxing aggregate crushing equipment becomes the favourite equipment by customers relying on its unique design and superior performance in breaking field; its products provide large amount of aggregate materials for highways, railways, hydroelectric plants and other large construction areas.