Grizzly Feeder-China Vibrating Feeder
Date: Ju 14,2013
Grizzly feeder is a new kind of
China vibrating feeder
which can be used for feeding granular or powdery materials with viscosity in various industrial departments including
cement mill
,
belt conveyor
, bucket elevator, crushing machine, grinder mill, etc.
In the industrial and mining production process, grizzly feeder can feed materials from stock bin to receiving device in a quantitative, continuous and uniform way.
Installation of grizzly feeder
(1) Before installing grizzly feeder, operator should check whether the parts (shown in the picture below) are missing or damaged, and read the instructions carefully.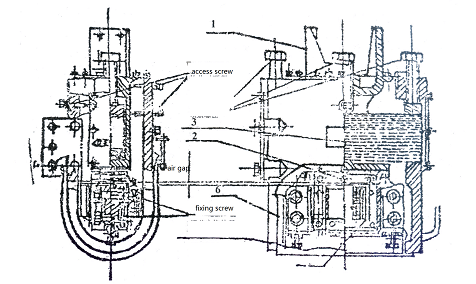 Roof bolt of spring board should be tightened again before installation; the length of grizzly feeder wrench is better to be 1.5 meters, or it will affect the tuning values of China vibrating feeder.
(2) The China vibrating feeder should be hanged by wire cord on the component which has enough stiffness. Feeder chute is not allowed to have too much cabin pressure on chute, or it will reduce the amplitude of the kind of China vibrating feeder and lower conveying speed.
(3) After installing feeder in given position, operator should confirm the transverse direction of trough to be horizontal, or it will offset to one side when delivering materials.
(4) Feeding machine and control box should be taken earth protection according to general electric design and installation procedures.
(5) Having installed the grizzly feeder, please loose the access screws in vibrators and upper and lower sides of shell, or they will interfere with the vibration of feeder.