Ways to Improve Production Capacity of Sand Washing Equipment
Date: Ju 25,2013
Now, equipment used for cleaning gravel includes bucket sand washer, mineral sand washer and spiral washer; here, we are willing to talk about how to improve the production capacity of sand washing equipment.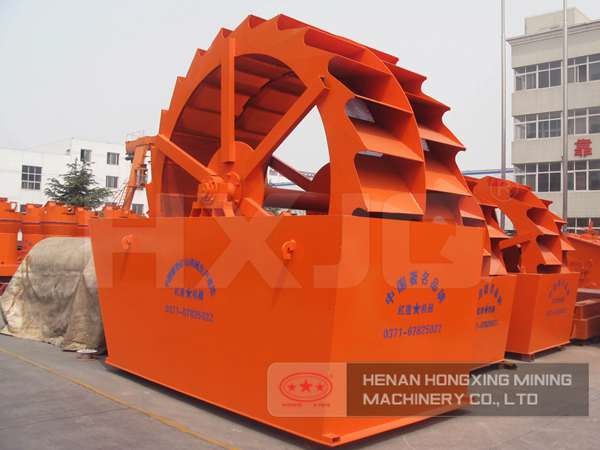 First, washing effect of sand is closely related to the quality of sand washing equipment. It is well known that as for the same product, different equipment can give us different experiences and values. Bucket sand washer produced by Hongxing company far exceeds general products, it is high efficiency sand washing equipment combined with the development of gravel industry, with reasonable structure, large capacity and small power consumption, especially transmission parts are isolated from water and sand, so the failure rate is significantly lower than that of other mineral sand washer, so it is the best choice for domestic sand industry.
Second, operators also affect the production of sand washing machine, so we must do well training work for equipment operator, and make sure they well understand the working principle, performance features and various note matters.
Third, the quality of sand; amount of soil containing, such as dirt, stones, shells and other impurities in the sand, is the decisive factor influencing sand washing machine production, in addition, particle size also affect the production of sand washing machine, so it puts forwards higher requirements on sand crushing machine.
Four, mineral sand washer should be regularly maintained to keep it working in good condition, which is not only a prerequisite to guarantee production, also can greatly improve service life of sand washing equipment.