The Future Prospect and Disadvantages of Roller Crusher
Date: Ju 12,2014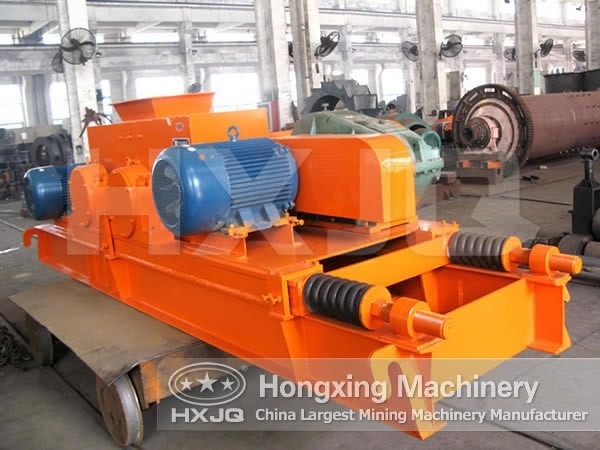 With the developing and construction of many cities, our country pays more attention to mining industry. Today Hongxing Machinery will show you the bright prospect and high investment value of roller crusher.
The roller crusher has a good investment environment, and it has been widely used in mining, metallurgy, construction, etc. now, the railway, road and building construction in cities cannot continue without roller crusher. In the future years, the mining industry in western zone of China will develop rapidly. The rich resources there will provide a huge market to roller crusher.
China has a long history in roller crusher production, so we have great advantage: good quality, low price, high performance, etc. The export of roller crusher is also increasing, almost to every country in the world.
The roller crusher has a low investment cost. The final products of it are not highly qualified, so it is suitable for low-level buildings, not in high-level construction like large building, high-speed railway construction, hydroelectric dams, etc. if customers want to provide materials with roller crusher, they must adjust the equipment configuration and production process in order to get qualified products. The roller crusher has become the most economical sand making machine.
Currently, there are many sand production lines whose equipment and production process are rather simple in Guizhou, Hunan, Shandong, etc. They have brought good economic benefit to customers. But now many roller crushers in the market are traditional. Their performance is not stable and the energy consumption is too large. The final products have a high powder rate.
It is very crucial to reduce the roller crusher's energy consumption and realize energy conservation and emission reduction. Many manufacturers in our country are exploring new technology to upgrade roller crusher and make it smaller, bigger in reduction ratio and lower in noise.