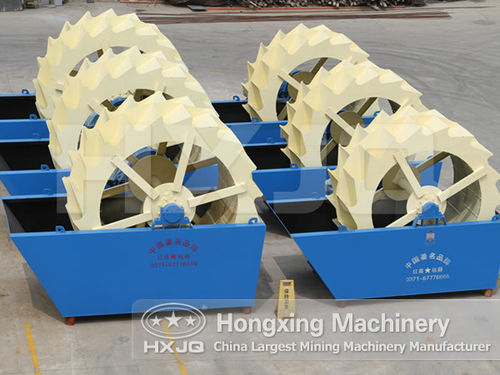 The high-efficiency Sand Washer is a kind of wheel-type necessary sand washing equipment used in conjunction with the sand making machine, also known as the wheel washing machine. It can wash the mixed sand from the sand making mechanism to remove traces of stone powder and impurities, thereby improving the quality of the sand. It adopts advanced technology and combines the actual situation of domestic sand and gravel industry to develop high-efficiency sand washing equipment, mainly used in construction sites, sand and gravel plants, hydropower station concrete dam site, concrete prefabrication plant, glass plant quartz sand and oil well backfill pressure sand. Washing, grading and dehydration.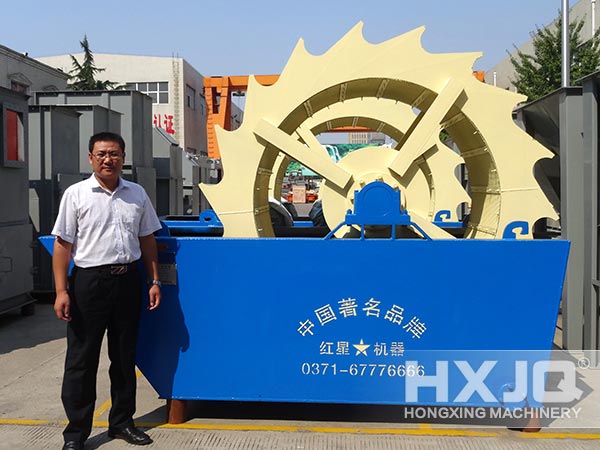 Sand Washer work, the motor through the Triangle belt, reducer, gear deceleration drive impeller slowly rotating, sand has feeding trough into the trough, driven by the impeller rolling, and grinding each other, remove the impurities covering the surface of the sand and gravel, while destroying coated sand particles of the vapor layer, in order to facilitate dehydration, while adding water to form a strong current, The impurities and the proportion of small foreign bodies to take away, and from overflow exit wash trough discharge, complete cleaning function.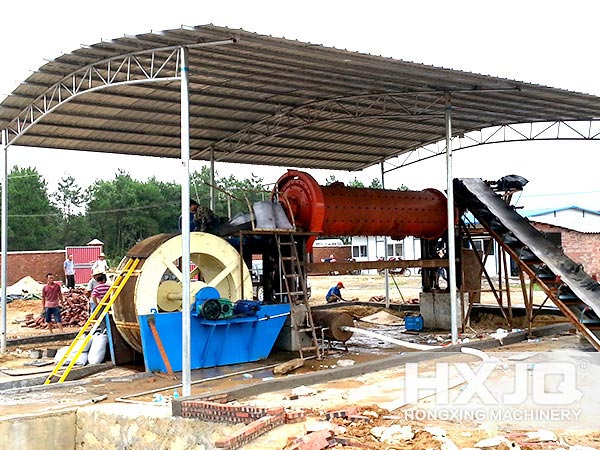 Clean gravel from the blade away, and finally the gravel from the rotating impeller into the trough to complete the cleaning effect of sand. Bucket washing machine can clean the stone powder soil in the separation of sand and gravel, its novel sealing structure, reliable transmission device to ensure the effect of cleaning dehydration, is in line with the use of sand-making machine a high-efficiency sand washing equipment.
This series of washing machine has a high degree of cleanliness, reasonable structure, large amount of processing, small power consumption, sand washing process, sand loss, especially the drive part of the Sand Washer are separated from water and sand, so its failure rate is much lower than the current common washing machine, is the best choice for the upgrading of domestic cleaning industry.