How Many Types of Coal Crusher and What Are the Advantages?
Date: May 03,2016
Coal is called black gold. It is the one of the major energy sources developed by human, with abundant reserves. Now the important role of coal has been replaced by petroleum. But for a long time in the future, because of the emerging of new scientific and technological processes, coal is still irreplaceable. In recent years, coal mining industry is keeping on moving forward. For the sake of protecting the environment, our society has put forward new requirements on coal industry, that is, to improve the efficiency, which makes the whole industry progress more healthily. It can effectively raise coal utilization rate by employing outstanding crushing machines.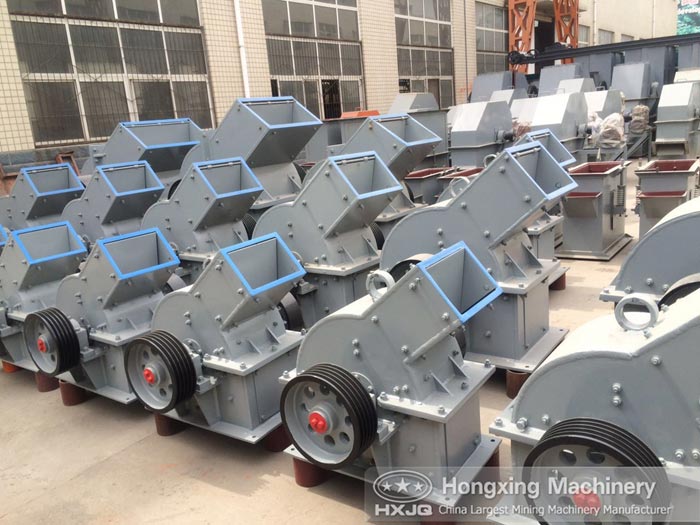 We are a professional coal crusher manufacturer in China, owning complete and highly efficient coal crushing production line. Our coal crushing equipment is designed to meet customers' demands furthest. Coal crusher mainly directs at the crushing of coal with higher water content. It's often used to smash coal gangue and raw coal. Of course, coal crusher is not only suitable for crushing coal, but can be applied to many other materials, such as shale, ore slag, coal cinder, construction waste and so on. Jaw crusher and impact crusher have been used in coal mining and crushing and they are very popular in hard coal processing.
The advantages of coal crusher:
1. Coal crusher is capable of smashing high-moisture materials and has no restrict on water content.
2. It has a low maintenance cost. It adopts new technology which makes it unnecessary to change hammers frequently.
3. Coal crusher is easy to manipulate. It is equipped with a centralized lubrication system, making it possible to lubricating without stopping.