Basic Requirements on the Structure Design of Hammer Crusher Shaft
Date: Mar 04,2016
Hammer crusher has a high crushing efficiency, low operating cost, large yield, high return, uniform product granularity, good particle shape and simple maintenance. It completely conforms to the material requirements of national engineering. Why hammer crusher is so sturdy and durable? It benefits from the outstanding structure and components. Today, I want to talk about the basic requirements on the structure design of hammer crusher shaft.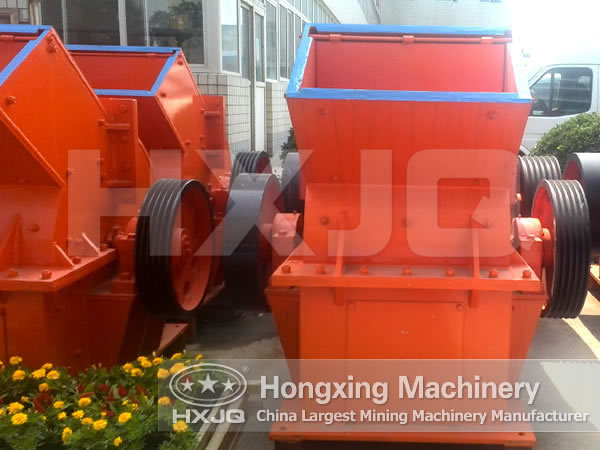 1. Excellent manufacturability, including the processing technology and assembly technique.
2. The accurate working position of hammer crusher shaft and the spare parts mounted on the shaft.
3. Each part must be fixed in a reliable and firm way.
4. Improve the stress condition and reduce stress concentration.
The structural design principle of hammer crusher shaft:
Under the promise of meeting the working ability, we strive to give the hammer crusher shaft a small size, light weight and good manufacturability.
The major factors influencing the structural design of the shaft:
1. The type, dimension and number of the parts on the shaft.
2. The layout of the parts on the shaft and the size, direction and nature of the load they are suffering.
3. The positioning method of the parts.
4. The processing and assembly process of the shaft.
Hongxing Machinery has abundant experience in producing all types of mining crushers and the top engineers in domestic. Hongxing Machinery has always committed to the optimization on product design, structure and appearance and trying to launch out the new-type energy-saving hammer crusher which has an extremely wide application in the crushing of coal, high-hardness mineral ores, metallurgy, chemical industry and transportation construction.