How Much Do You Know about the Numerous Gypsum Grinding Mills?
Date: Ja 06,2016
We are no stranger to gypsum powder, but many people's impression on it still rests on reverse mould and chalk industries. Along with the rapid economic development, the applicable scope of gypsum powder is getting more and more extensive. But which kind of equipment has better performance in processing gypsum powder?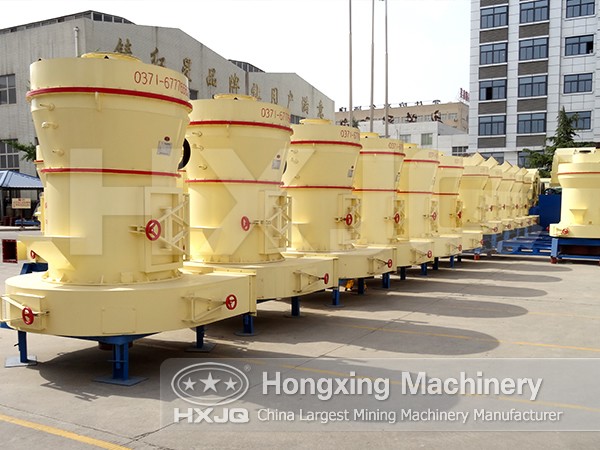 In the past, gypsum does not need to be ground or polished to an extremely thin fineness. But in the modern production, due to the continuous development of economy and the constant progress of industry, the frequently used gypsum powder is required to be as thin as 100 mesh, 200 mesh, 400 mesh or even more thin, such as the ultrafine powder of 1000 mesh. Thus, new and super-fineness powder grinding equipment is in urgent need.
Hongxing high strength Raymond mill is a type of outstanding grinder mill designed for gypsum powder grinding. The fineness of the finished powder can be adjusted between 30 to 425 mesh. In addition, the finished powder has a sieving rate and superior quality, which can bring more economic benefits to customers.
Apart from the high strength Raymond mill, there are still many gypsum mills which can be used to process gypsum powder, including tricyclic medium-speed micro powder mill, superfine mill, high strength pulverizer and so forth. Moreover, customers can freely choose appropriate grinding machines in accordance with their own production needs.
If you have more questions, please contact us as soon as possible. We promise to service you wholeheartedly.