What Impacts Does the Rotation Speed Have on Ceramic Ball Mill Yield?
Date: Ju 17,2015
Ceramic ball mill is mainly used for material mixing and grinding. Users can comprehensively accord to material proportion, rigidity, yield and other factors to consider and choose the suitable model, lining board and grinding media. And there are many factors which can influence the yield of ceramic ball mill. For example, the rotation speed of ceramic ball mill has a direct impact on the stationary condition of the internal grinding media and the effect of grinding operation.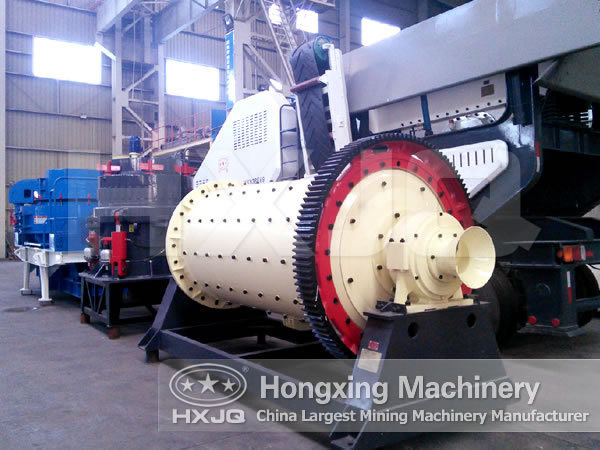 When the rotation speed is low, the steel balls acting as the grinding media will only be raised to a low height and then roll down from the top under the effect of their own gravity. On this occasion, the impact forces of steel balls are small, while the grinding effect is quite strong. The ores are broken by grinding rather than crushing, so the grinding performance is disappointing.
When the rotation speed is high, the steel balls will be promoted to a certain height where the balls deviate from the cylinder and then fall along a parabolic trajectory. On this occasion, the balls have great impacts on the processing materials. The ores are broken by impact force, with grinding efficiency at the highest level.
When the rotation speed exceeds a certain limit to the high direction, by then, the steel balls will rotate along with ceramic ball mill cylinder without falling, at a centrifugal state. When the balls have no impact effect, with a very slight ore grinding effect, and ore grinding operation stops.