Sludge Dryer Adapts to Drying Various Kinds of Sludge
Date: Ju 11,2015
Sludge dryer is an specially researched and developed equipment directing at processing sludge materials with high moisture content, high viscosity and low calorific value. We have made a special design on the internal structure of the dryer drum, not only improving its thermal efficiency, but also effectively preventing sludge from sticking to the inner surface of dryer drum and being over-dried. Sludge dryer can be widely used to dry activated sludge, sewage sludge, petrifaction sludge, paper-making sludge, dyeing sludge, tanning sludge, electroplating sludge, municipal sludge, biological fermentation bacteria residues and other high-moisture materials.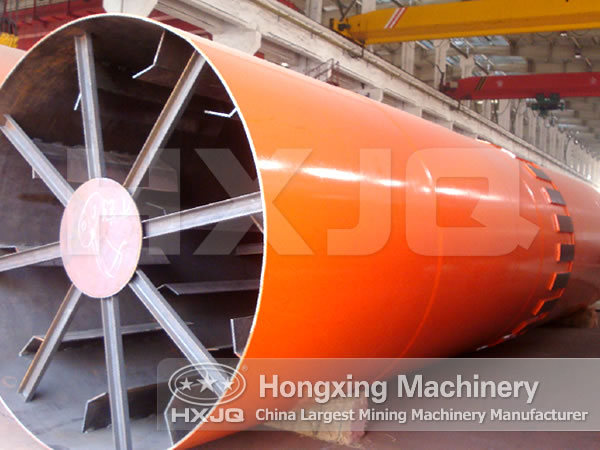 Sludge dryer is a new type of drying machine designed on the base of ordinary rotary dryer. Its interior is equipped with depolymerization mechanism, dismountable grate flange, sweeping device and crushing apparatus, capable of drying viscous materials which the common rotary dryer is unable to handle.
Sludge dryer is the best choice for drying sludge. It adopts the downstream technique and specially designed feeding device. In the moment when the sludge entering into the dryer, it quickly exchanges heat with the high-temperature flue gas, forming a layer of crust on its surface,
In the head of sludge dryer, there is equipped with a evaporation-enhancement depolymerization mechanism and chain-linking grate flange, in addition to the lifting plate. These devices can not only conduct heat, but also prevent sludge from adhering to drum and lifting plate. Sludge dryer makes full use of the feature of high drying rate of the feeding end, making it peeling off layer by layer to achieve a fast drying effect.