Hongxing Jaw Plate Has High Performance-price Ratio
Date: Ju 13,2013
Jaw plate of single toggle jaw crusher is also known as tooth plate whose performance and service life are directly related to the whole performance of single toggle jaw crusher; good jaw plates guarantee single toggle jaw crusher stably operate in a long term, reduce time and frequency of downtime and maintenance so that reduce the crushing costs for single toggle jaw crusher enterprises.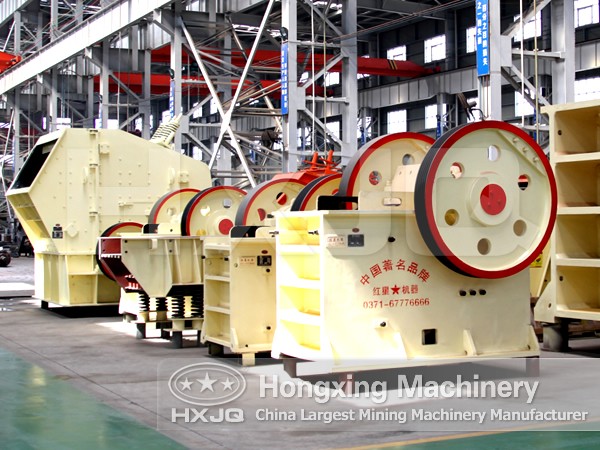 Jaw plate mainly includes: 400*600 jaw plate, 500*750 jaw plate, 600*900 jaw plate, 750*1060 jaw plate, 900*1200 jaw plate, 1000*1200 jaw plate.
Henan Hongxing makes significant achievements in the development and upgrading of jaw plate.
In June 2012, Hongxing introduced composite material jaw plate for mobile jaw crushers; the jaw plate not only made new breakthroughs in material, and adopted cold processing technique and water toughening treatment, dramatically improving performance and rub proofness of the plate, with reasonable price.
The composite materials plate are well received by customers and industrial professionals. At the meeting about research and development of key technology of large composite jaw plates, experts gave Henan Hongxing evaluation of "advanced technology". And a private mine in Tangshan, which first adopted new composite jaw plates spoke highly of this product. As the material hardness for mining field is large and working conditions are poor, jaw plat of mobile jaw crushers wears seriously, which need to be replaced every 2 days in general, but Hongxing composite jaw plates can be used for more than 20 days, greatly reducing the investment on
mobile jaw crushers
.