PE Jaw crusher Is Applies in Ore Dressing Process
Date: Ju 13,2013
PE jaw crusher is one of common equipment in mineral processing process. As the processing environment of mineral is generally bad, so the requirements on structure and performance of PE jaw crusher are high.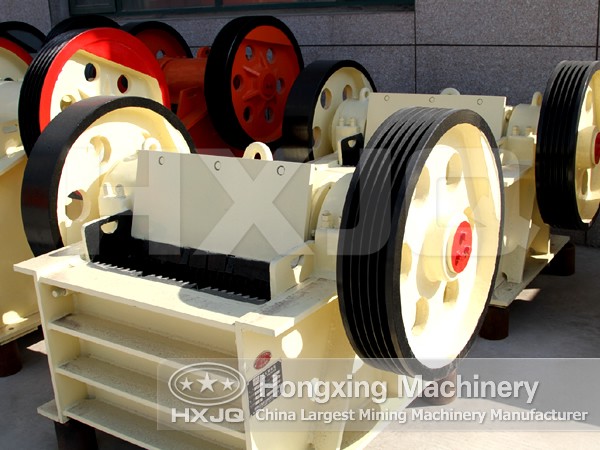 PE jaw crusher equipment is one the important products produced by Henan Hongxing machinery co., LTD. (referred to as the Hongxing hereinafter); the primary jaw crusher researched and developed by Hongxing adopts combination of multi-cavity crushing chambers which make the product particle size fine and uniform; wear parts of the primary jaw crusher adopt new high-quality multielement alloy wear-resistant materials which ensure the wear resistance and impact resistance of hammer, liner and so on.
The above features of the primary jaw crusher are undoubtedly very suitable for iron ore beneficiation, which can guarantee the iron ore beneficiation high-efficiency and energy saving; so the primary jaw crusher is the best equipment for coarse crushing.
Hongxing PE jaw crusher conbines the international advance crushing technology and manufacturing level; it is preferred efficient products for the coarse crushing process of high hardness and strong abrasive materials.
Customers to buy primary jaw crusher can call +86-371-67833171 or send email to sales@hxjq.com; we will provide you with the most satisfactory service!