Main Faults of Mobile Jaw Crusher in Operation
Date: Ju 10,2013
Mobile jaw crusher has big inertial force and poor working conditions. In order to keep mobile jaw crushers operating continuously and giving full play to production capacity, besides correct operation, regular maintenance and preventive maintenance, we also need to make accurate judgment and timely eliminate possible faults in the operation of mobile jaw crushers.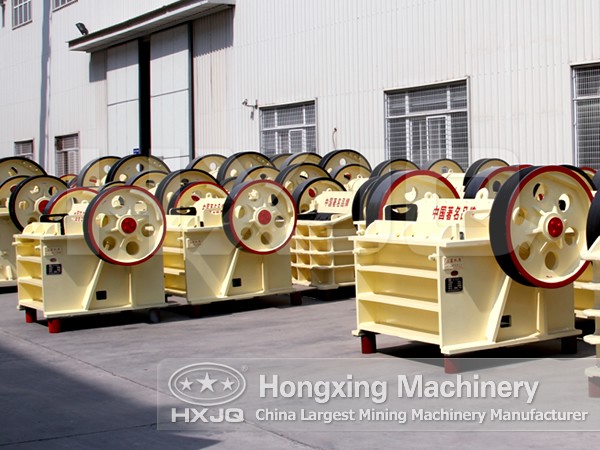 Main common faults in the operation of mobile jaw crushers are summarized as follows:

1, product granularity becomes coarse
This is the result of serious wear and tear in lower part of lining plate, then we need to exchange up and lower tooth plates or replace a new lining board, and adjust the row ore mouth to required size.
2, mobile jaw crusher makes clash or lining plate vibrates
These phenomena are mainly caused by the loose of side plate and toothed plate, and the loose or breakage of fixing screw in crushing cavity; then we need to tighten or replace worn parts in a timely manner.
3, flywheel rotates but crusher does not work
Reasons are as follows: lever spring and pull rod are damaged; the tie rod nuts trips and makes bracket prolapse from bearing slider; or bracket breaks off.
4, rear knee fractures frequently
Central bracket intensity of the type of China jaw crusher is low, so its strength is not enough to overcome crushing force generated in the normal, which leads to the damage; besides, too tight pressure on the lever spring, coupled with crushing force at work also make the crusher overload and fracture, then we can appropriately loose spring.
As a professional China jaw crusher production enterprise, Hongxing continuously develops the latest equipment, welcome wide customers to inquire.