The Principle to Choose Crusher and Differences Between Crushers
Date: Ju 26,2014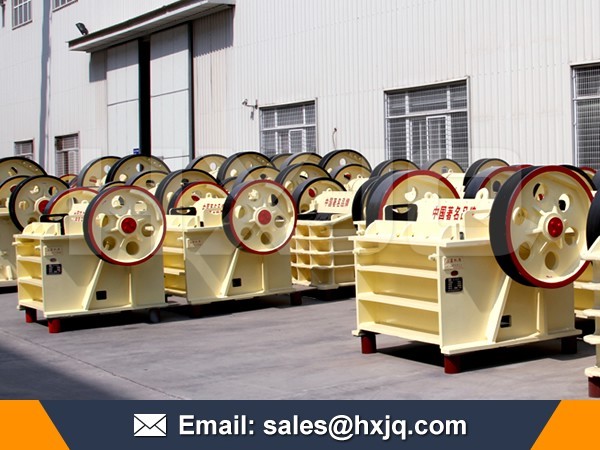 Crushers are widely applied in mining, metallurgy, construction materials, road, railway, water conservancy, chemical industry and many other industries. Hongxing Machinery is a professional crushing equipment manufacturer, and our main products are: jaw crusher, impact crusher, ring hammer crusher, cone crusher, hammer crusher, roll crusher, etc. Hongxing experts summarize some experience to choose crusher and differences between crushers for your reference:
Impact crusher has good effect to hard and abrasion resistant materials like silicon carbide, carborundum, sintered bauxite, sand and other materials compared with other crushers.
Ring hammer crusher is suitable for brittle materials like coal, gangue, coke, slag, shale, loose limestone, etc. the materials' compressive strength is not higher than 10MPa, and their surface moisture content is less than 8%.
Impact crusher is suitable to conduct coarse crushing, medium crushing and fine crushing to brittle materials like limestone, coal, calcium carbide, quartz, dolomite, iron sulphide ore, gypsum and chemical raw materials.
Hammer crusher is suitable for brittle materials below medium hard like limestone, shale, gypsum, chalk, etc.
Roll crusher can be divided into single roll crusher, double roll crusher and multiple roll crusher according to its roll number. it is suitable for iron ore, nonferrous metal ore, granite, limestone, quartzite, sandstone, pebbles, etc.
Jaw crusher is mostly used to conduct coarse crushing and medium crushing to materials in mining, construction materials and infrastructure construction department. It is your first choice, and it has features like big reduction ratio, even granularity, simple structure, reliable function, convenient maintenance, economical functioning cost, etc. so it is widely used in many industries.
These crushers have different specifications and different application ranges. Generally speaking, we adopt jaw crusher and cone crusher in coarse crushing, hammer crusher and roll crusher in medium crushing, rod mill in coarse grinding and ball mill in fine grinding.