Which Kind of Crushing Equipment Is Suitable for Basalt Processing?
Date: Mar 21,2014
We believe that most of people are familiar with basalt as a kind of widely used mineral. In order to more comprehensively explore application of basalt, Hongxing Machinery, a famous mining equipment manufacturer, has widely accessed to information so as to detailedly introduce application and processing equipment of basalt to customers. Basalt is a kind of rock with dense or foam structure. Currently, basalt is widely used in highway, airport, port, tunnel, bridge, reservoir, pool, basement engineering, concrete pavement, subway and other fields. Special structure of basalt makes it have different applications and status in many industries. While wide range and particularity of its application determines good investment prospects of basalt.
Basalt is hard and tough, which has higher silicon content. Because basalt is hard to crush in actual crushing process, so, it has higher crushing cost. For this reason, crushing equipment and production line of basalt should be reasonably designed, which should take both investment cost and production cost into consideration. In crushing operation of basalt, consumption of jaw plate, plate hammer, impact plate and other wearing parts is very large. So, when choosing crushing equipment of basalt, customers should select crushing equipment with laminated principle so as to reduce consumption of wearing parts. For stone materials which are hard to crush like basalt, we also can use jaw crusher and impact crusher. However, it will inevitably lead to large consumption of plate hammer of impact crusher. Short lifespan and large consumption of wearing parts are problems worth considering.
1. Basalt jaw crusher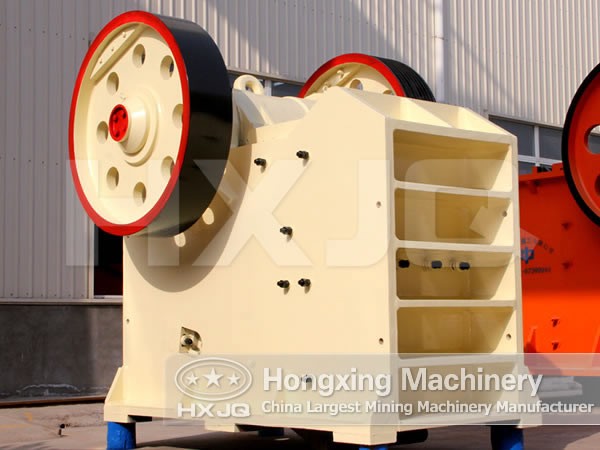 Basalt jaw crusher fully reflects current advanced design ideas. Short toggle, low hanging, big swing angle and other technical applications make basalt jaw crusher have such advantages as high processing capacity, simple operation, convenient maintenance and long service life. The basalt jaw crusher of Hongxing Machinery improves feeding capacity, output and flexibility, which can satisfy needs of different customers. Lubrication system of basalt jaw crusher is safe and reliable. Because of unique performance characteristics, jaw crusher has more significant advantages when crushing materials which are hard to crush.
2. Basalt impact crusher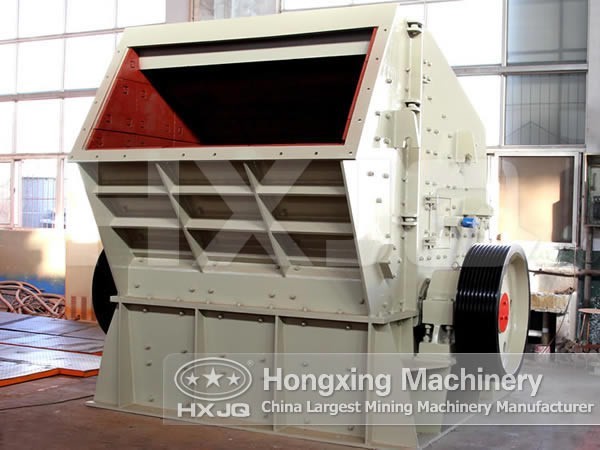 Impact crusher uses impact energy to crush materials. Its discharging granularity and quality are better that those of other equipment. Basalt impact crusher has large feed port, high crushing cavity, god grain shape, compact structure, shock resistance, abrasion resistance, keyless connection and high comprehensive benefits. When crushing basalt, impact crusher can achieve twice the result with half the effort. The impact crusher has big reduction ratio, cubic shape of finished products and easy maintenance, which is the ideal crushing equipment of basalt.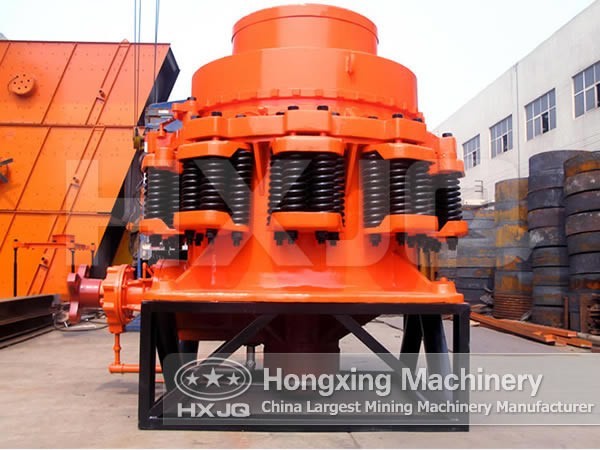 Basalt cone crusher is a modern high-performance crushing equipment which is developed on the basis of introducing and absorbing foreign advanced technology and combined with customer demand, which integrates advantages of high swing frequency, optimized crushing cavity and reasonable stroke. Practice has proved that basalt cone crusher has won trust of customers relying on superior performance, reliable quality, low production cost and high cost performance, which is ideal alternative product of traditional cone crusher and can satisfy different finished product requirements of basalt.
In quarry plant which has low requirements for grain shape of stones, customers prefer to form a production line composed of jaw crusher, impact crusher fine jaw crusher or cone crusher and other equipment. Because jaw crusher and spring cone crusher both use laminated principle. Hence, abrasion of wearing parts is lower, so does the production cost. But, precisely because laminated principle, the crushed shape has not that good grain shape, higher content of needle flake stone and serious crack of stone. The biggest feature of impact crusher is that it can produce the stone with good grain shape, which has dual performance of crushing and reshaping. Of course, cost of wearing parts is also higher than that of jaw crusher and cone crusher.
If the market has certain requirements for grain shape of finished stone, customers can consider coarse jaw crusher+ fine jaw crusher or cone crusher+ impact crusher as primary, secondary and fine crushing equipment. Impact crusher as tertiary crushing equipment is mainly used to reshape the stones, thus on only reducing cost of abrasion of impact crusher, but getting the stones with good grain shape. In conclusion, basalt crusher machines have their own advantages and disadvantages, customers can select the most suitable crushing equipment according to concrete needs of themselves. For more information about design of production line, installation, debugging and using details, please email us at sales@hxjq.com or dial our 24-hour service hotline at +86-371- 67833161 for consultation.