Technology Improves Product Adaptability of Jaw Crusher
Date: Ja 15,2014
In industrial use, the jaw crusher machine has reached a high level of technology, which can meet the production needs of metallurgy, mines, chemistry, cement, building, refractory materials, ceramics and other industries. In spite of this, the current development trends such as automation and integration have higher requirements for technology of stone breaker machines. Similarly, the jaw crusher equipment is no exception. The jaw crusher with high-end manufacturing materials and advanced production technology has obvious advantages compared with conventional jaw crushers.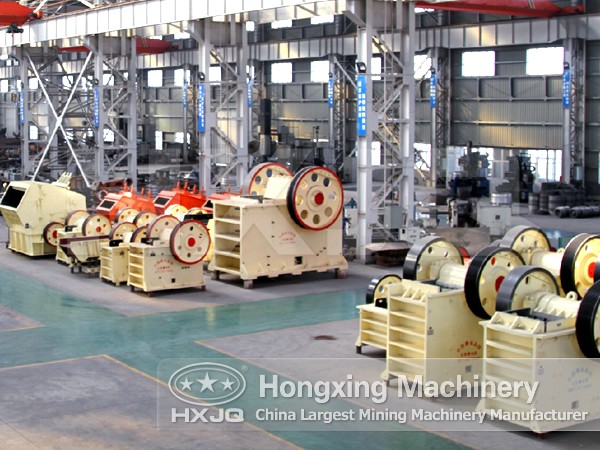 The research and innovation of new type of jaw crusher greatly expands the material processing field. Especially for the crushing of hard and strong corrosive materials, the new type of jaw crusher has obvious effect, which has been widely used in waste disposal, dry mortar production and other industry, which brings important opportunities to development of jaw crusher industry and accelerates development speed of the whole breaker crusher industry.
The new hydraulic jaw crusher can crush large stones into small stones. The emergence of new technology not only accelerates technical upgrading of traditional jaw crusher equipment, but improves production adaptability of stone jaw crushers. Mining equipment industry has always been the pillar industry for economic growth of our country. Its development and innovation powerfully promotes economic progress of China. Currently, Chinese jaw crusher industry keeps up with the pace of the times, constantly develops new ideas and seeks for new market.
In order to more fit for market demand, Hongxing Machinery increases the speed of product upgrade and produces more green, energy-saving, highly efficient and environmental crushing equipment. Jaw crusher machine as the main equipment in mining exploitation is mainly used for primary crushing of stones different sizes. The leading crushing and processing machines of rocks and minerals are jaw crusher, impact crusher, double roll crusher, hammer crusher, cone crusher and so on. This series of crushing and processing equipment is warmly welcomed by various customers once they have been launched on the market.