Hongxing Mobile Impact Crusher Occupies Market Frontiers
Date: Ju 17,2013
Mobile impact crusher is a special impact coal mining equipment making use of impact energy to crush materials. When the materials enter active region of flat hammer, they are broken by high speed impact of flat hammer, and thrown to counterattack plate installed above the rotor for re-breaking, and then they bound back to flat hammer region from counterattack liner. This process is repeated until the materials are broken to the size you want and discharged from lower part of the impact coal mining equipment.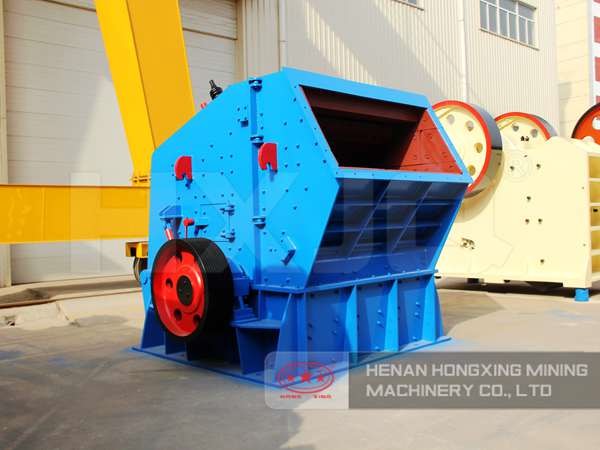 Adjust the clearance between counterattack liner and rotor can achieve the purpose of changing particle size and material shape. Mobile impact crusher for sale adopts spring device behind counterattack liner, so when non-broken materials enter crushing chamber, front and rear counterattack liners retreat so that non-broken materials can be discharged from machine.
PFW series European type mobile impact crusher produced by Hongxing machinery adopts world class manufacturing process, heavy-duty rotor design and strict testing means to ensure that the rotor is reliable and high-quality. Improved adjusting device reduces downtime and inspection tim and unique flat hammer fastener makes hammer more reliable, simplifying processes and saving time and money.
Hongxing impact coal mining equipment is widely used in mining, metallurgical, building material, highway, railway, water conservancy and other parts. PFW series mobile impact crusher is ideal for crushing soft and medium hard ores.
Hongxing machinery has decades of experience in the production of impact crusher, and it will continue to rely on customer requirements to create more distinctive impact crusher to satisfy customers.